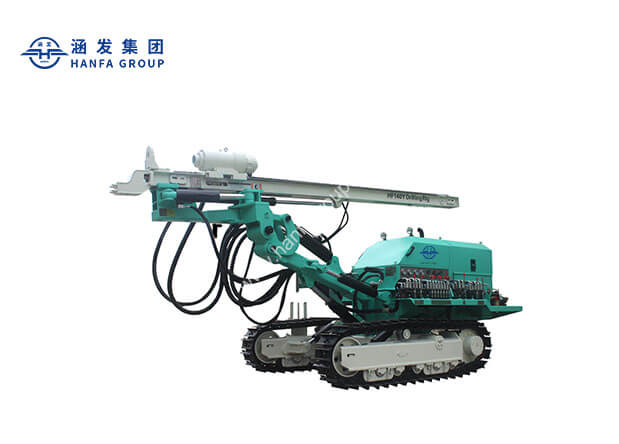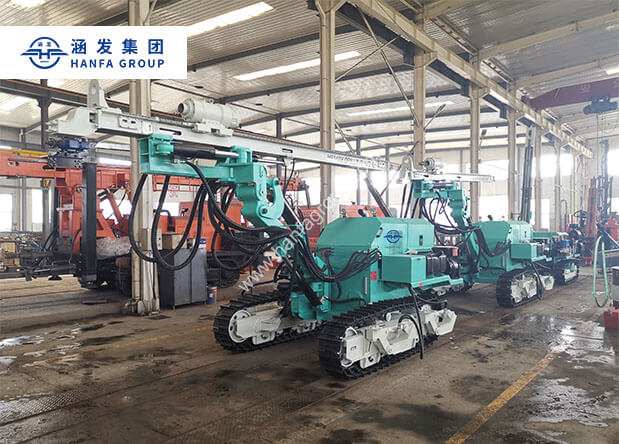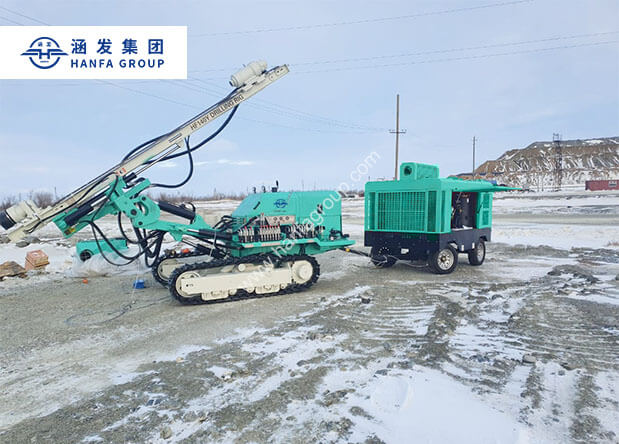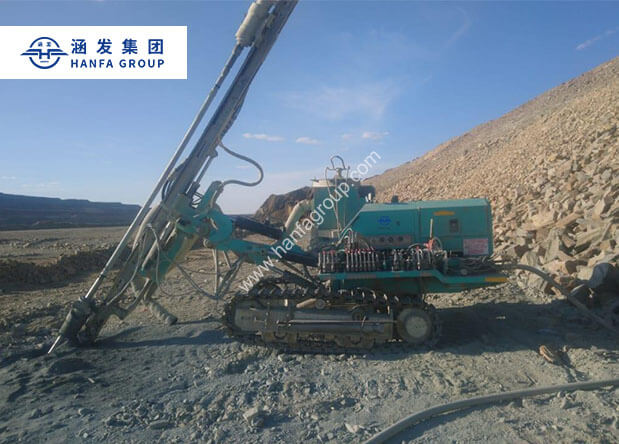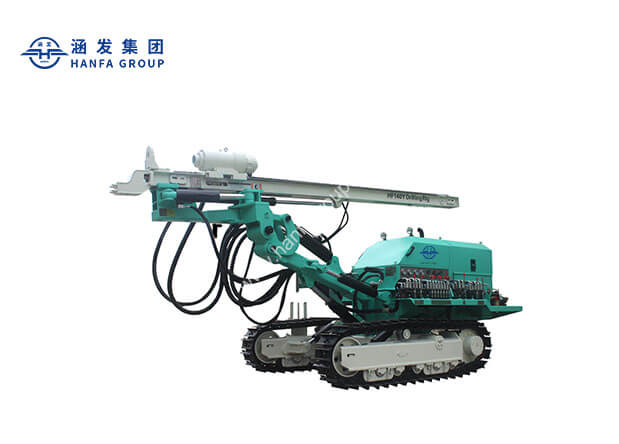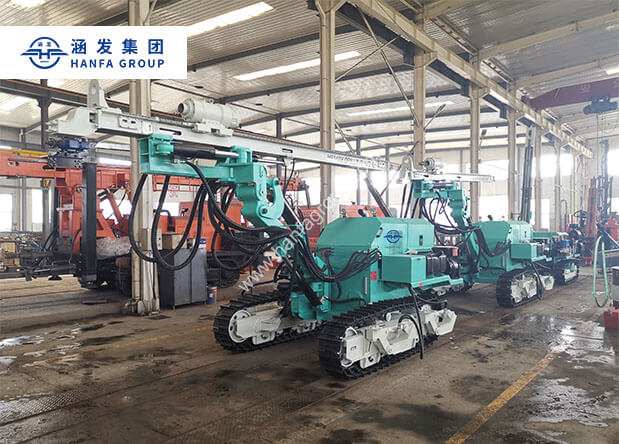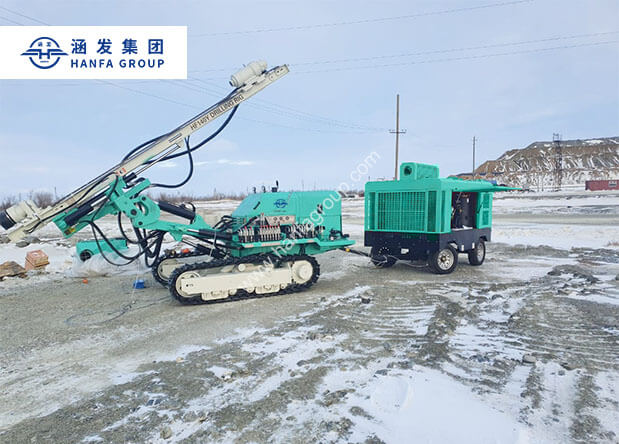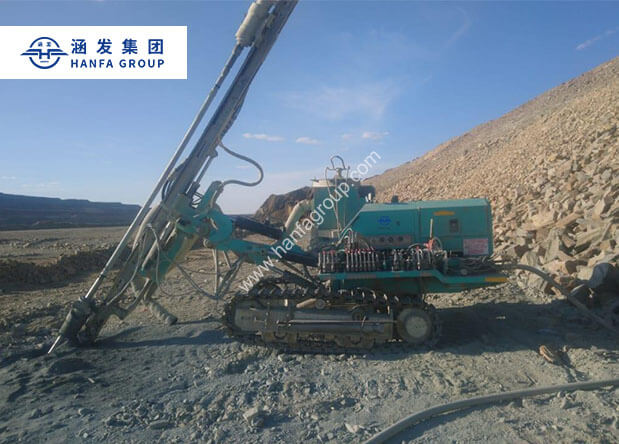 HF140Y Anchor Drilling Rig
Drilling Diameter:

115-150mm

Drilling Depth:

down 62m

Engine Power:

56kW

Rotary Torque:

3200N.m
product Introduction
HF140Y high air pressure DTH drill crawler open with a low energy consumption, high efficiency, easy to transport and field construction superior technical performance, vehicle movement organizations from the hydraulic system to achieve, and only washed the source of the wind machine consumption, resulting in Air Machine Matching saves in a complete set of equipment procurement costs.
Rotary organizations to adopt a new dual-motor turret to make it to the open-air blast drilling operations when drilling large holes to maintain a strong rotary torque output, dragging air compressor, it has the mobile and flexible and climbing ability, suitable for rugged venue operations, perforation shift convenience features.
Whole diameter 105-165mm, with a piercing, high efficiency, Maintenance is simple, high reliability, is a mining, highway, water conservancy, power station construction and other construction ideal for drilling rig operations.
TECHNICAL DATA
| | |
| --- | --- |
| Wind pressure(Mpa) | 1.2—2.46 |
|  Air consumption(m³/min) | 10--20 |
| Drilling diameter(mm) | 115---150 |
| Drilling depth(m) | down 62m |
| Once promotion distance(mm) | 3000 |
| Drill diameter(mm) | 76 |
| Skid compensation(mm) | 1200 |
| Maximum lift force(N) | 26000 |
| Guide shell pitch (°) | up and down total 100 |
| Guide shell swing angle(°) | Left and right total 100 |
| Boom lift angle(°) | up and down total 70 |
| Boom swing angle(°) | 70 |
| Grade ability(°) | 30 |
| Chassis ground clearance(mm) | 300 |
| Travelling speed(Km/h) | 0-2.5 |
| Back to the transit speed(r/min) | 0--90 |
| Rotary torque(N.m) | 3200 |
| Host Power(kw) | 56 |