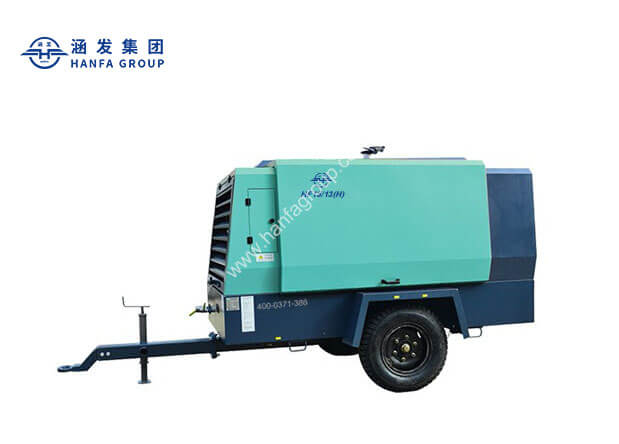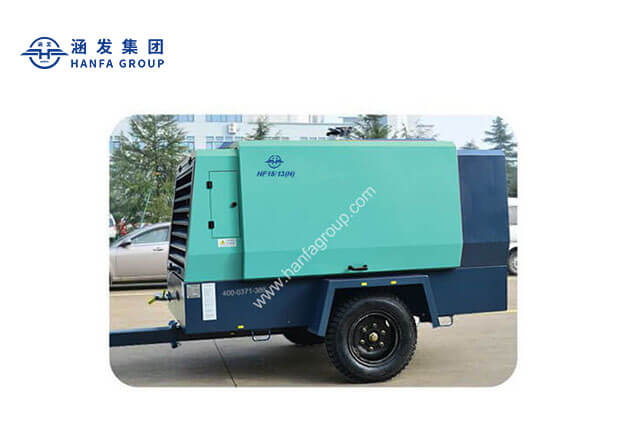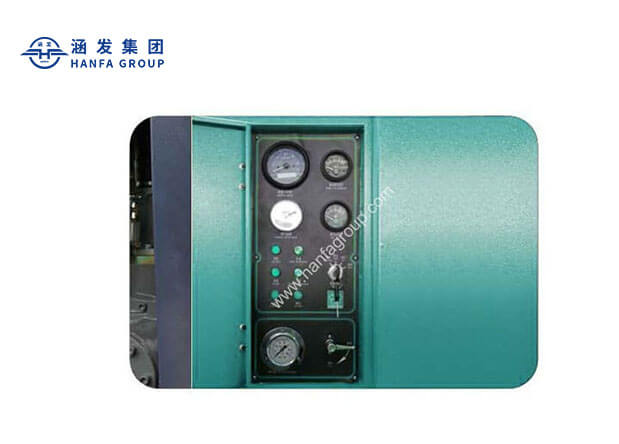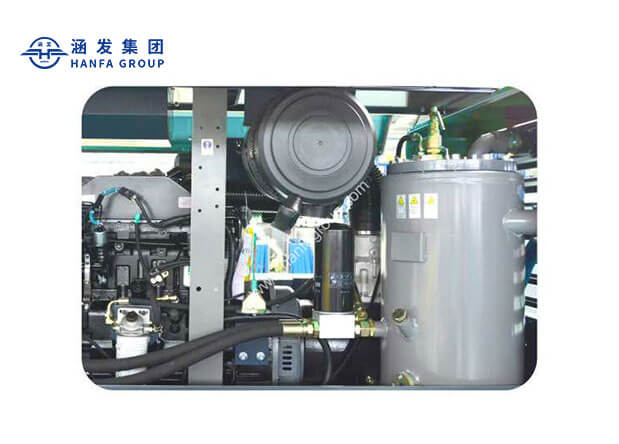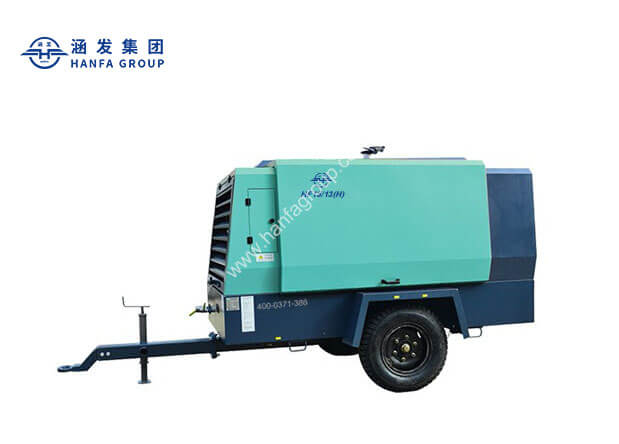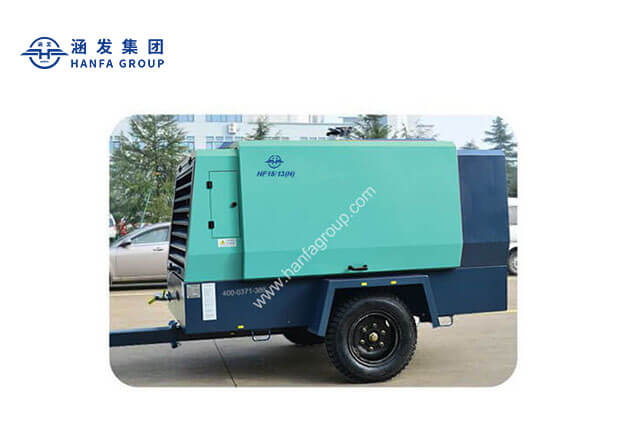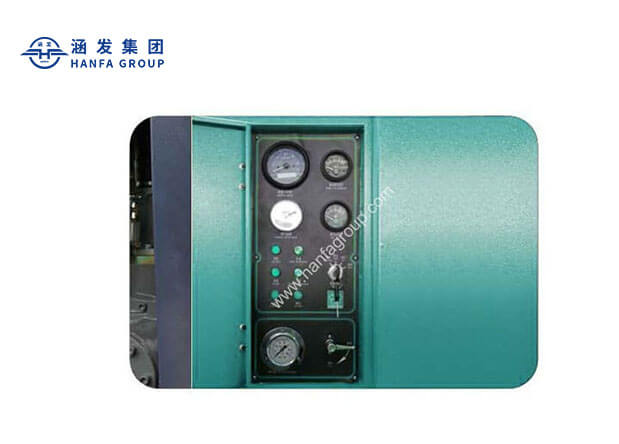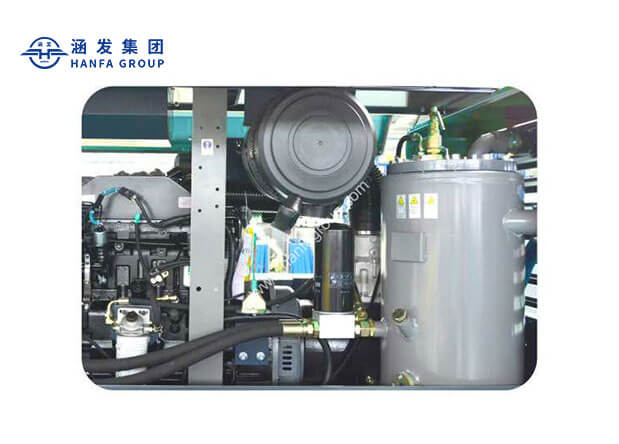 HF15/13(H) middle and low pressure wood moving screw air compressor
Air Displacement:

12/15m³/min

Air pressure:

13/13bar

Engine Power:

132kW

Rotary Speed:

2200rpm
product Introduction
Hanfa group through the continuous pursuit of technological innovation, to meet the needs of market development, in the original mobile screw air compressor series is developed on the basis of smaller size, the layout more reasonable, more cost-effective new mobile screw series. Comprehensive performance is good, the more efficient is widely used in drilling, pipeline pressure test and related fields.For cold area can also be optional liquid fuel oil heater, through the pulmonary circulation cooling heating cylinder diesel engine, thus allowing you to start.
Features
1.High reliability
All the main parts and components are made by well-known enterprises at home and abroad with reliable quality. Pressure, force constant, flow stable; Realize the displacement from 0 to 100% T continued from section II, high efficiency, energy saving, stable and reliable;
2.Convenience
Small volume, light weight, low noise;Compact, easy to transport, covers an area of less, also can enter in narrow condition, out freely, reduce transportation costs.All the door design, ensure the wide operation space, convenient maintenance and repair. To save time, improve efficiency.
3.Comprehensive monitoring
Equipment running state can be comprehensive monitoring;Control panel, in both Chinese and English interface is concise, clear, equipment running status be clear at a glance, the operation is convenient, and equipped with automatic stop function with regard to the guarantee the safety of person, machine.
4.To adapt to the environment
This air compressor to ensure that the cold temperature, oxygen condition can also be a perfect start, satisfy the bearing and all kinds of bad working condition of using the environment. For customers to solve the has the worry, greatly improve the work efficiency.
TECHNICAL DATA
name
HF12/13(H)
HF15/13(H)
compressor
Displacement
12(m/min)
15(m/min)
Exhaust pressure
13(bar)
13(bar)
Compression level
Single-stage
Single-stage
Gas tank volume
120(bar)
130(bar)
Screw oil quantity
60(l)
65(l)
diesel engine
Engine manufacturer
Dongfeng Cummins
Dongfeng Cummins
engine model
6BTA5.9-C180
6BTA5.9-C180
Number of cylinders
6
6
rated power
132(kw)
132(kw)
Rated speed
2200(rpm)
2200(rpm)
Idling speed
1400(rpm)
1400(rpm)
Diesel engine lubricants
18(l)
18(l)
Coolant volume
40(l)
40(l)
Fuel tank volume
335(l)
335(l)
unit
Battery
6-QW-135MF*2
6-QW-135MF*2
Connection size
1-G2"、1-G1"、
1-G2"、1-G1"、
transfer method
Coupling direct coupling
Coupling direct coupling
long
4200(mm)
4200(mm)
width
1980(mm)
1980(mm)
high
2210(mm)
2210(mm)
Total Weight
2700(kg)
2700(kg)
Unit walking mode
Two rounds of movement
Two rounds of movement