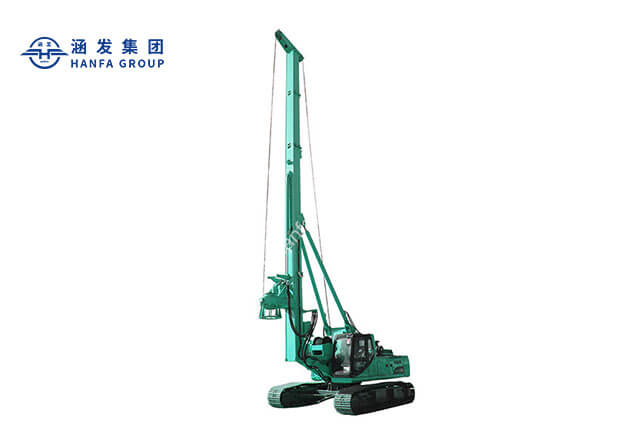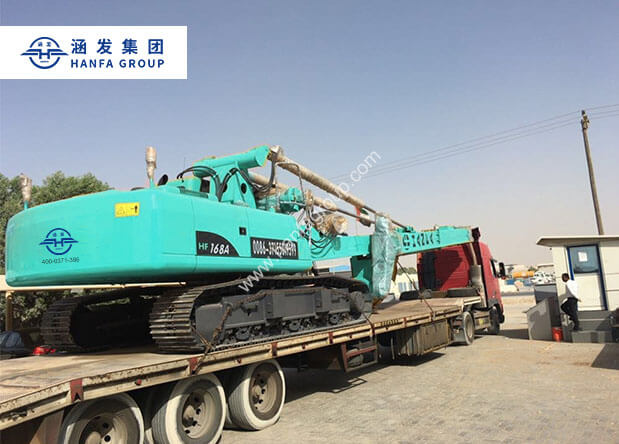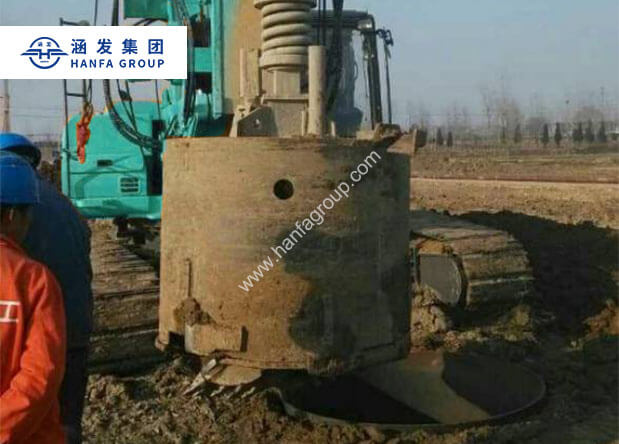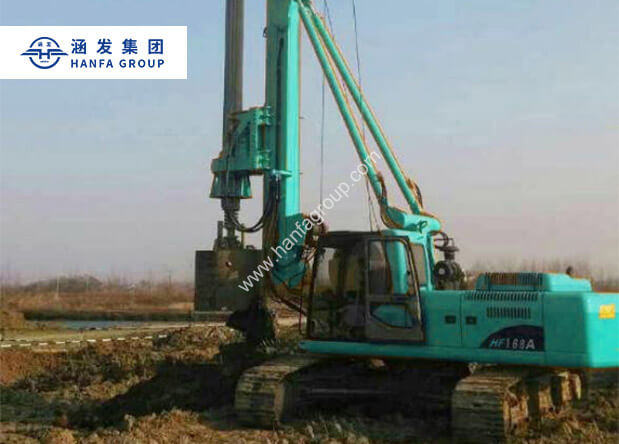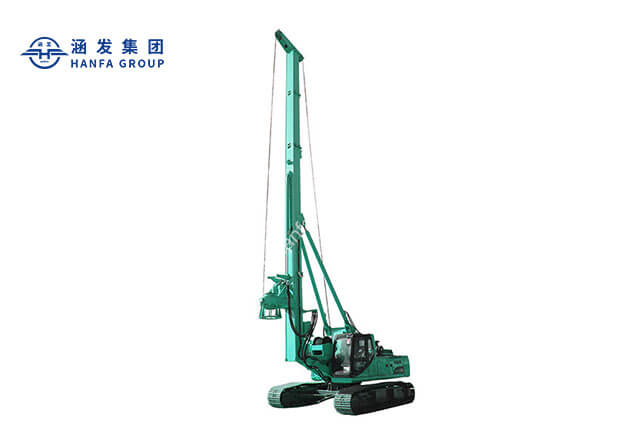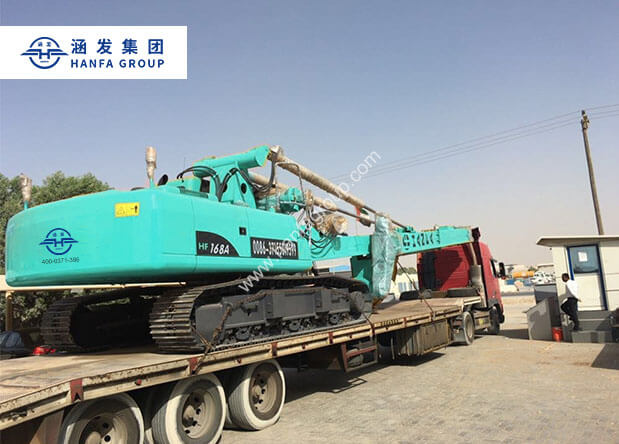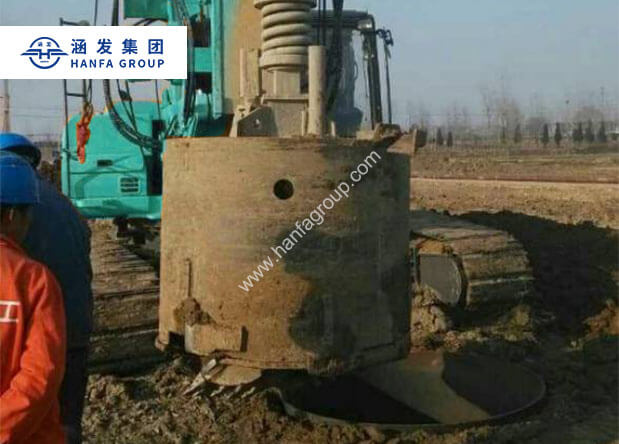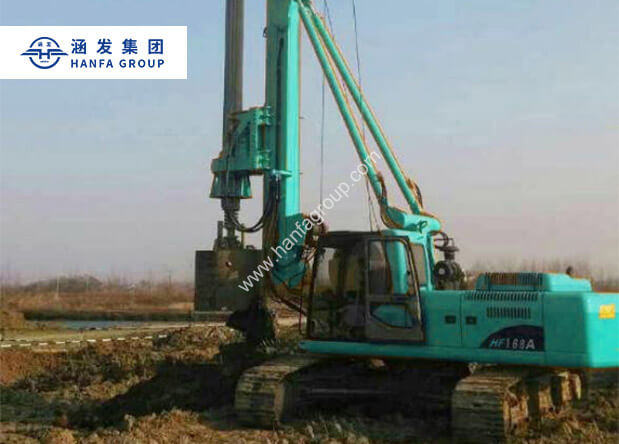 HF168A Rotary Drilling Rig
Drilling Diameter:

600-1600mm

Drilling Depth:

44/56m

Engine Power:

133kW

Rotary Torque:

80/165KN.m
Features
1Low price,with the same funtion,our price is a quarter of similar products' in the market,on the other hand,we have lower rate of depreciation.
2Low cost production, helped by excellent energy saving design.We have the best fuel economy than other companies and reduce construction cost greatly.Normal soil condition with around 12-16 liters per hour.
3Low cost maintenance. Considering maintenance cost,we use most components of high quality and low price in the market. Mainparts of products in dependent research ,so the maintenance cost is low.
4Multi fuctions use.Upto thirty percent faster than static pressing pilling machine,convenient loading and unloading,free conversion of three models and easy to transportation.
5Simple operation,wide practicability.Using integrated hand control,and movements has a corresponding display in the dashboard,as plain as print,simple operation .In addition,equipment can suit not only large infrastructure construction,but also can general building.
6Simple transportation and installation,Using former-type mast,when transportion drop forward,then fold or indented and onto flat truck directly.Adopting unique design of mast,power head and forehead,easily loading onto flat truck with main machine.
7Compact structrue,saving space. Due to the special design of mast, great improve on drilling bucket, unloaded soil space greater,quantity of unloaded soil become more, save operate space and time.
TECHNICAL DATA
Technology Data
HF168A
Drilling diameter
mm
600-1600
Max. drilling depth
m
44/56
Overall measurement
Working dimentions
mm
7630X3710X18572
Transport dimentions
mm
15189X2910X3173
Rotary drive torque
KN.m
80/165
Rotation speed
rpm
24/12
Crowd cylinder
Max. push
KN
150
Max. pull
KN
100
Max. stroke
mm
3000
Main winch
Max. line pull
KN
120
Max line speed
m/min
70
Auxiliary winch
Max. line pull
KN
60
Max line speed
m/min
50
Engine
Rated power
KW
133
type
B5.9-C Cummins (U.S.A)
Electronic Managagement System
Long distance monitor system
Available
Drilling record system
Available
On car printer
Available
Hydraulic system pressure
bar
300
Chassis
Chassis modality
Fixation
Max. travel speed
km/h
2.0km/h
Min ground clearance
mm
500
Track width
mm
700
Mast inclination
Free adjustment forwards / backwards
0-93°
Free adjustment left / right wards
±3°
Machine Weight
kg
38500