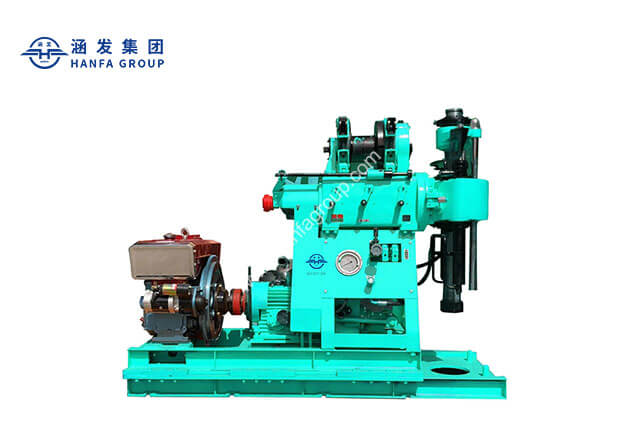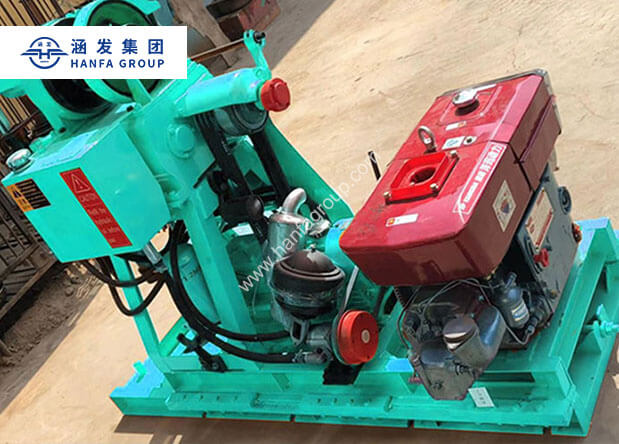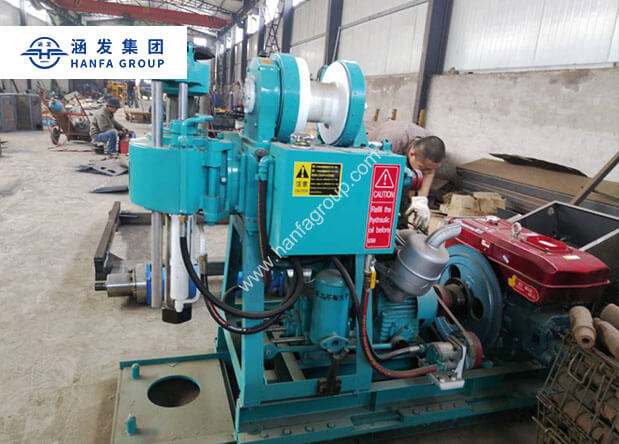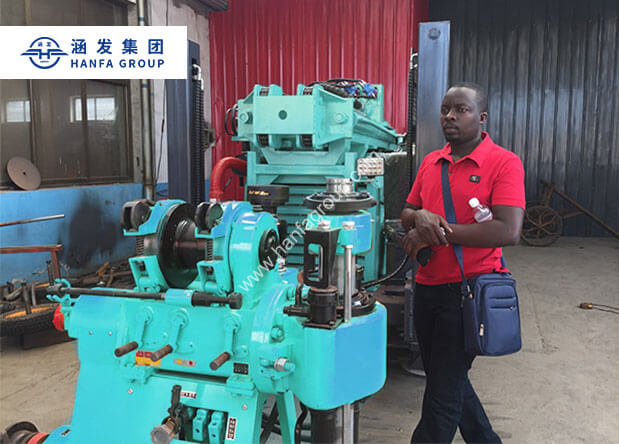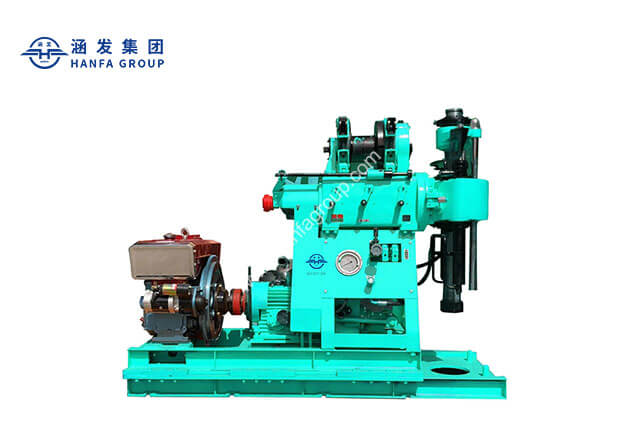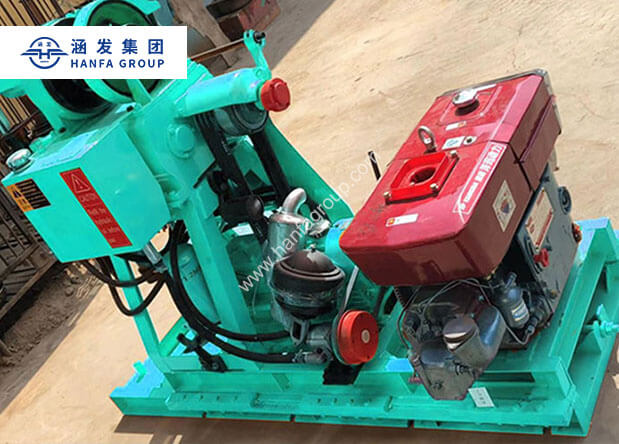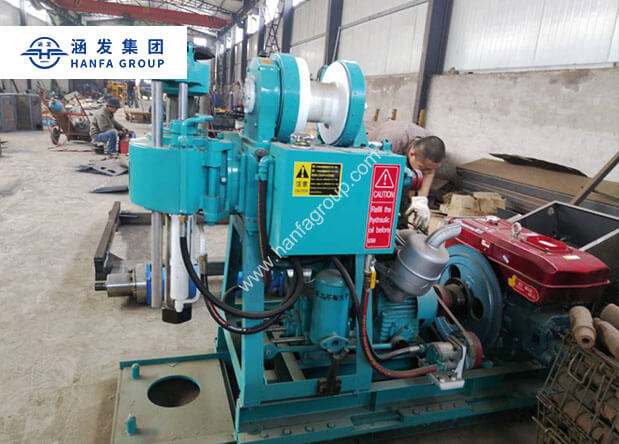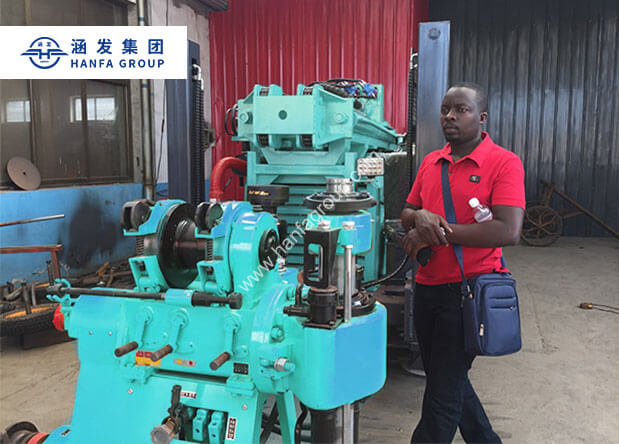 HF200 Multi-functional Water Well Core Drill Rig
Drilling Diameter:

75-300mm

Drilling Depth:

30-200m

Electric motor:

15kW

Spindle stroke:

450mm
Features
1Drilling depth can reach 30-200m.
2Steels quality is good, torque is large.
3Easy operation, free-maintaining.
4For various complex stratum, such as pebble bed, aggregate bed.
5Saving money, compact construction, easy moving.
6For geological exploration, exploration of high building construction, rivers construction, civil water well.
7It can do standard penetration test, use auger drilling and sampling with solid stem and the triple rod jet grouting.
TECHNICAL DATA
Specifications
Unity machine parameter
Drilling depth
30--200m
 End hole caliber
300-75mm
 Drill rod caliber
50mm
 Drilling angle
90°~75°
Drill weight (No include power)
910kg
Unity machine dimensions
2.5×1×1.3  2.5×0.9×1.3m
Spindle
Spindle speed
64,128,287,557r/min
Spindle stroke
 450mm
Hoist
Max.single line hoisting capacity
2000kg
Single line lifting speed
17,35,75,151r/min
Tightrope caliber
12.5mm
Tightrope cubic measure
35m
Hug floodgate caliber
254mm
Hug floodgate belt width
70mm
Distance between drill and hole
400mm
Mud pump
Type
Horizontal single urn twin-action
Displacement
170L/min
Diesel engine
S1110   22HP
Electric motor
Y160M—4 15kw 1440r/min
Maximum pressure
1.5Mpa
Work pressure
0.7Mpa
Water inlet caliber
40mm
Water to exit caliber
30mm
Triangle conveyor belt
B1728mm