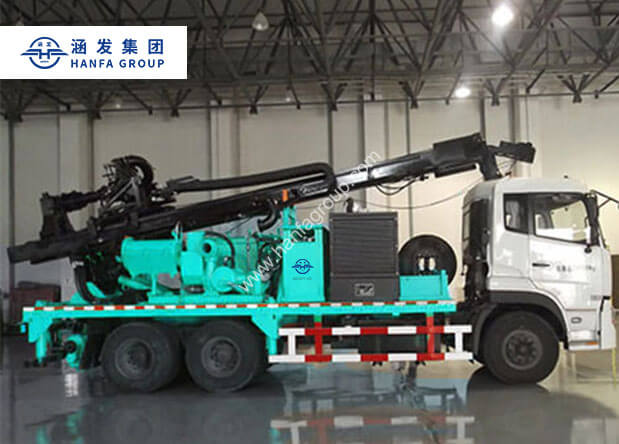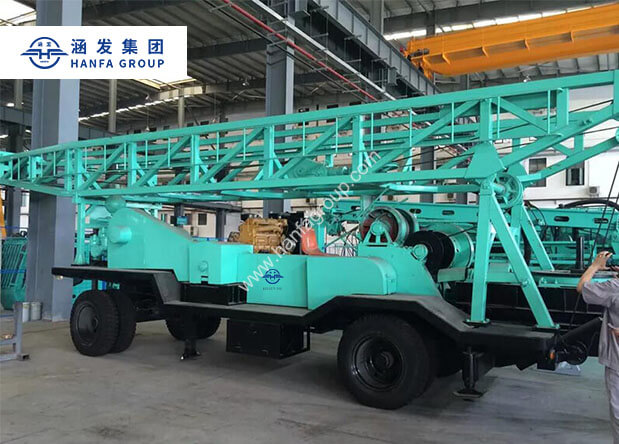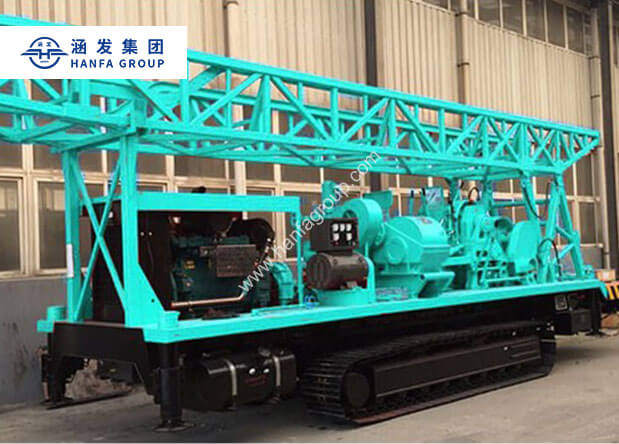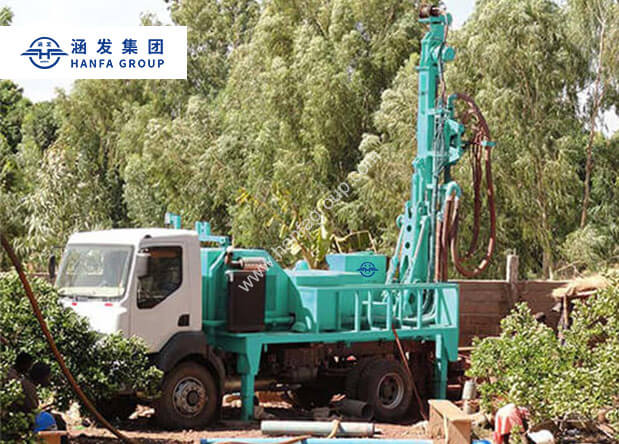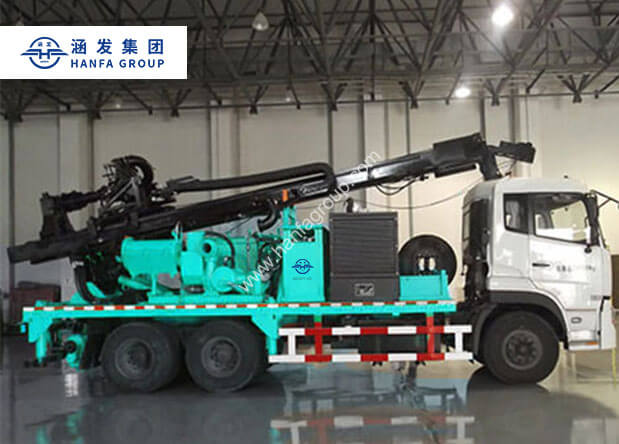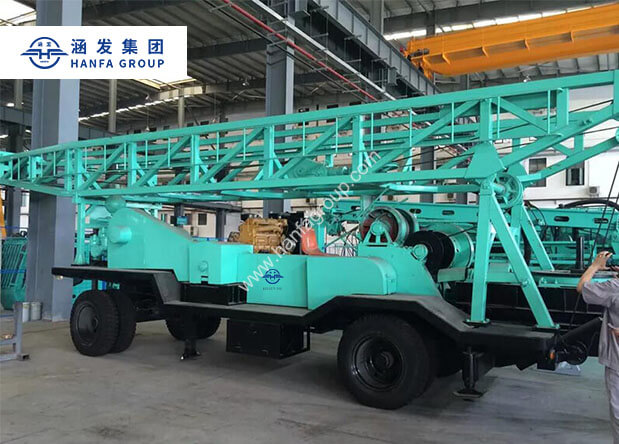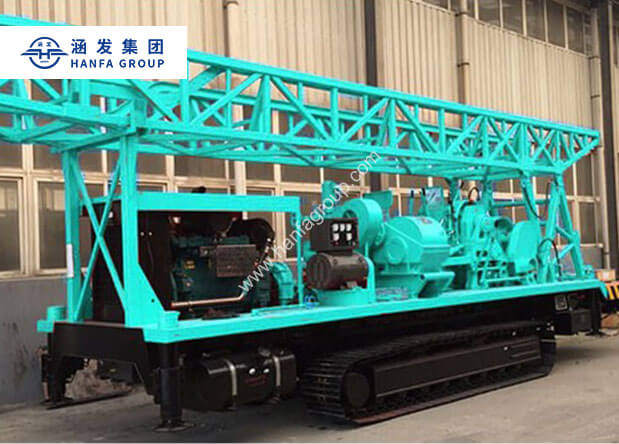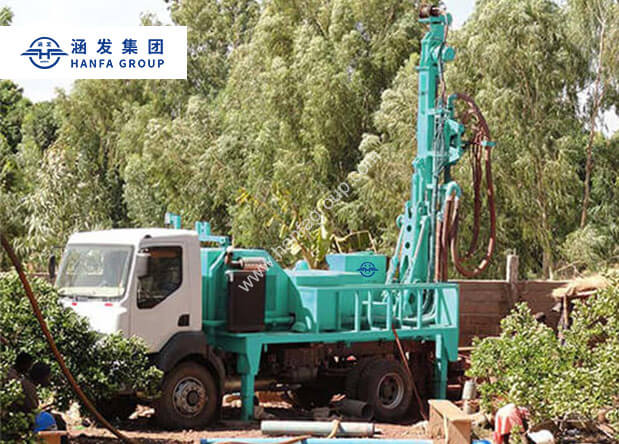 HFDC-250 Truck Mounted Water Well Drill Rig
Drilling Diameter:

500mm

Drilling Depth:

200-250m

Engine Power:

120kW

Rotary Torque:

7500N.m
product Introduction
Drilling speed is extremely fast, using hydraulic propulsion, drilling speed is many times the mud pump drilling machine, second only to the air compressor.Able to work in all formations including pebbles, rocks, etc.
Features
1 The drilling equipment is installed on the vehicle, which improves the mobility of the equipment, shortens the installation preparation time of the drilling rig and improves the drilling efficiency.
2Adopt integral forging brake pad, force internal circulation cooling, improve brake safety and service life.
3Equipped with a complete hydraulic pneumatic operating system and double anti-collision crown, reduce the labor intensity of workers, improve the safety of operation.
44.The rotary drive box can realize positive and reverse gear, and is suitable for various rotary operations of drill pipe buckle. The reverse torque release device ensures the safe release of drill pipe deformation during drilling.
TECHNICAL DATA
Depth
200M-250M
Aperture
500MM
Dimensions
12000mm×2500MM×4150MM
Total Weight
12500KG
Truck chassis
Driving form
6×4
Power
290HP
Drilling tower
Drill tower load
20T
Drill tower height
12M
Pull up-Pull down cylinder
Pull down
7T
Pull up
15T
Diesel engine
Power
120KW
Revolutions
1800R/MIN
Hoist
Single rope pull up
1T
Power head
Revolutions
0-150RPM
Torque
7500NM
Alternator
Rated Power
30KW
Rated Current
72.2A
Rated Speed
1500RPM