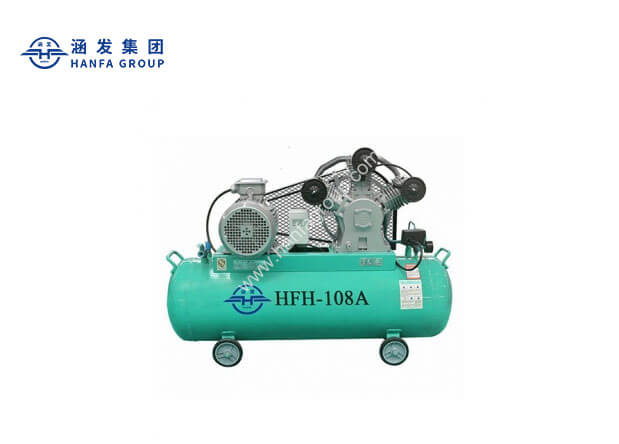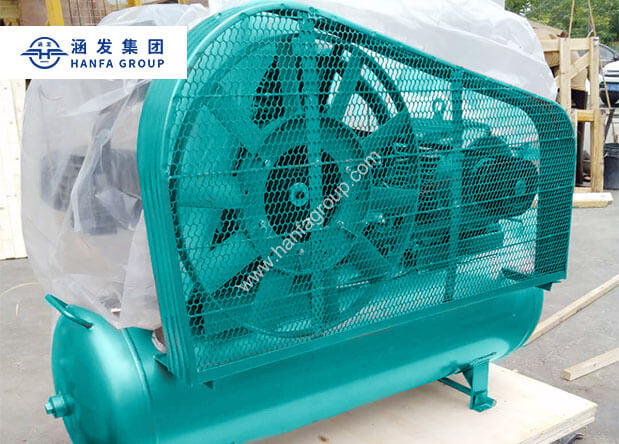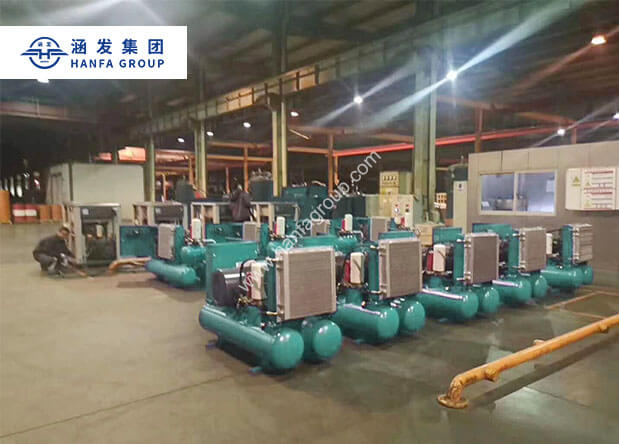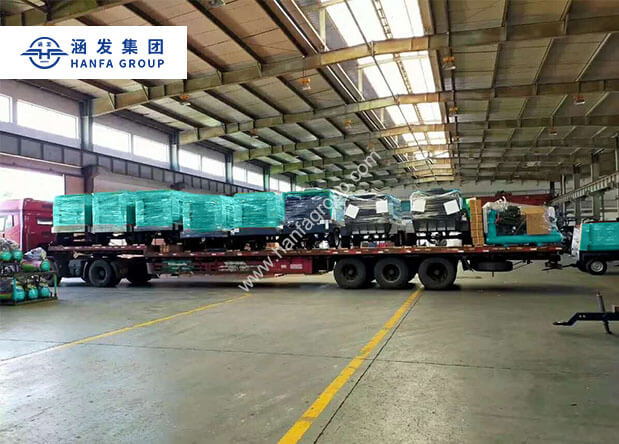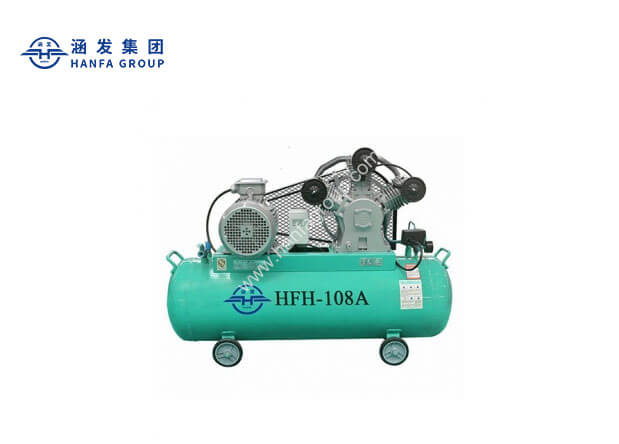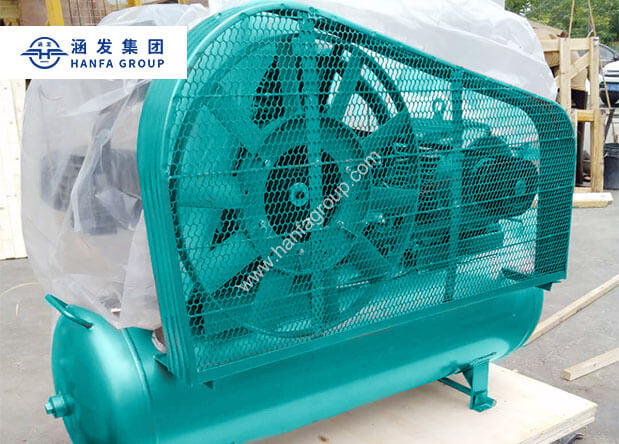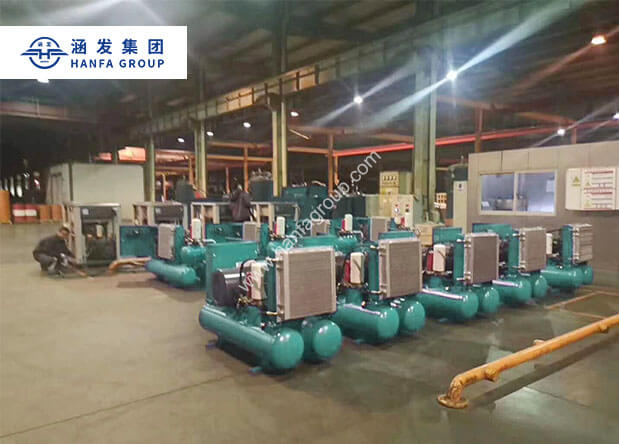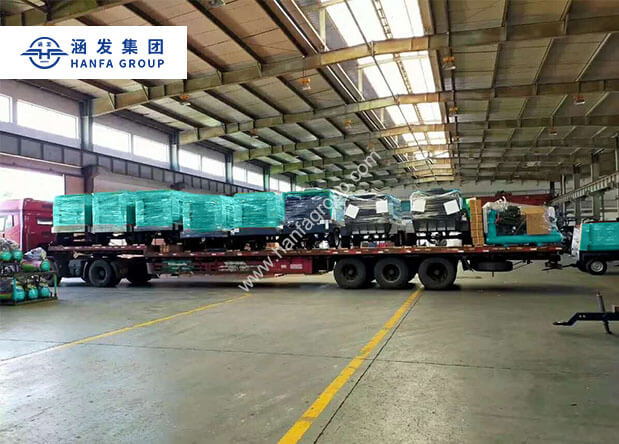 HFH Series Mine Piston Type Air Compressor
Air Displacement:

0.17~0.9M3/min

Air Pressure:

0.8MPa

Crankshaft:

870~1000rpm

Cylinder Dia:

51~90mm
Features
1Structure optimization, beautiful appearance:
Smooth lines, avant-garde shape design, reasonable layout of the components, compact structure;
2Low noise:
Professional valve and flow channel design, with efficient intake muffler, noise pollution to a minimum;
3High performance:
Innovative optimized design, precision machining, large displacement, low power consumption;
4High reliability:
Aluminum cylinder, crankcase, better heat dissipation, low oil temperature and exhaust temperature; The key parts are precisely machined by import processing center. All type 0 ring seal, prevent oil leakage, gas leakage; Large capacity gas storage tank, reduce motor starting times, improve motor reliability;
5Customized motor:
Supporting the development of special motor, starting torque, low temperature rise, long life;Energy conservation and environmental protection: Meet the national second-level energy efficiency requirements, save energy, reduce operating costs.
6Cylinder:
Bimetal structure, boron cast iron cylinder liner wear, aluminum cylinder body heat dissipation better and beautiful.
7Air valve:
Adopts high efficiency tongue valve structure;Valve plate using Swedish valve plate steel, long life.
8Crankcase:
Aluminum die-casting, beautiful, light weight, good heat dissipation;Into the processing center to complete the clamping of all processing, processing accuracy is high.
9Crankshaft:
Adopt the snake crankshaft, the structure is simple, the optimal design, the vibration is small;
10O-ring:
The sealing surface of the main engine is sealed with a reliable and environmentally friendly 0-ring to prevent leakage.
TECHNICAL DATA
| | | | | | | | |
| --- | --- | --- | --- | --- | --- | --- | --- |
| Model Parameters | Unit | HFH-208AT/S | HFH-308AT/S | HFH-408AT/S | HFH-558A | HFH-758A | HFH-108A |
| Air Delivery | M3/min | 0.17 | 0.25 | 0.36 | 0.45 | 0.67 | 0.9 |
| Air Pressure | MPa | 0.8 | 0.8 | 0.8 | 0.8 | 0.8 | 0.8 |
| Crankshaft | rpm | 870 | 960 | 1140 | 1020 | 1000 | 1000 |
| Cylinder No. | | 2 | 2 | 2 | 3 | 2 | 3 |
| Cylinder Dia. | mm | 51 | 55 | 65 | 65 | 90 | 90 |
| Piston Stroke | mm | 46 | 50 | 60 | 60 | 60 | 60 |
| Air Tanks | L | 60 | 90 | 100 | 120 | 170 | 170 |
| Motor Power | KW | 1.5 | 2.2 | 3 | 4 | 5.5 | 7.5 |
| Whole Weight | KG | 60 | 70 | 83 | 105 | 148 | 160 |
| Length | mm | 880 | 980 | 1070 | 1210 | 1360 | 1360 |
| Width | mm | 350 | 380 | 380 | 380 | 500 | 500 |
| Height | mm | 680 | 800 | 840 | 870 | 980 | 980 |