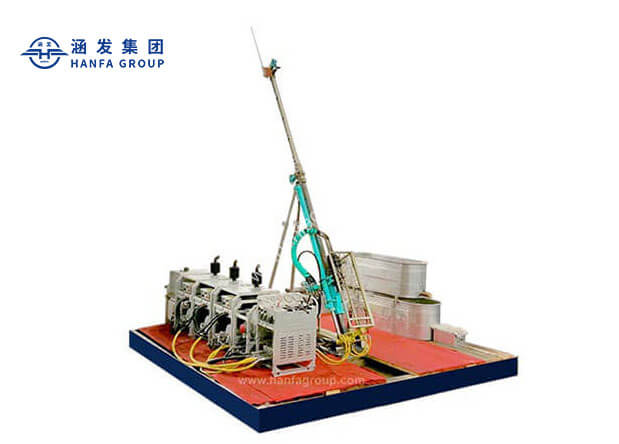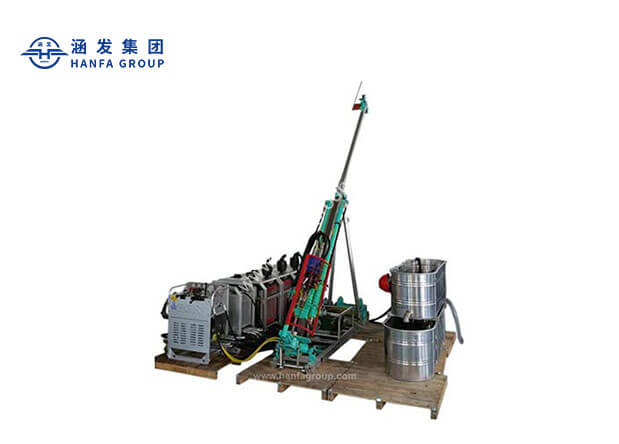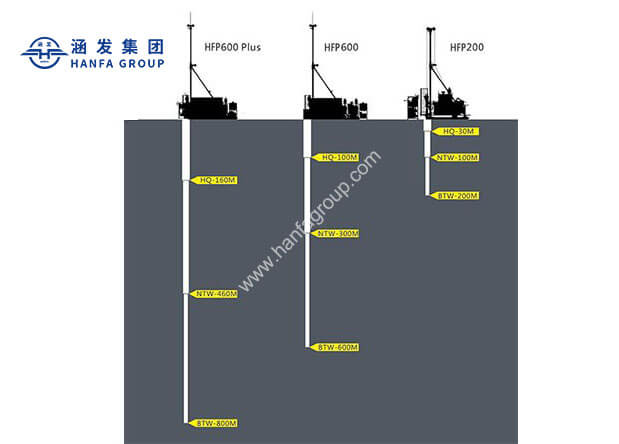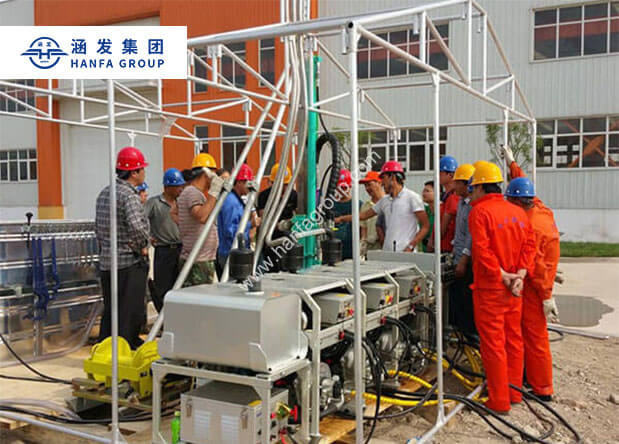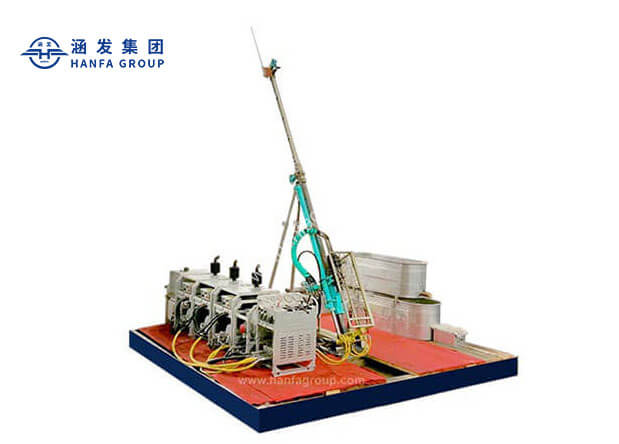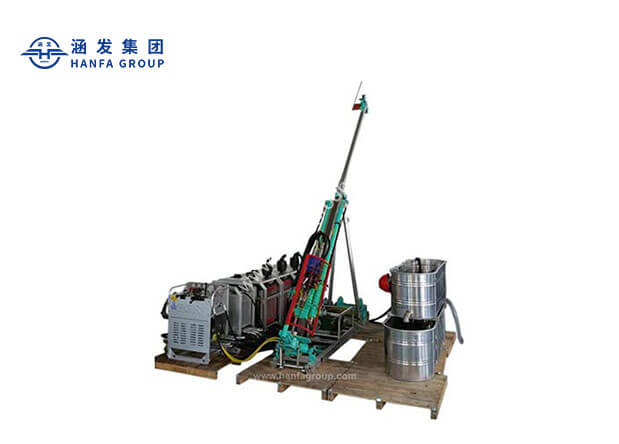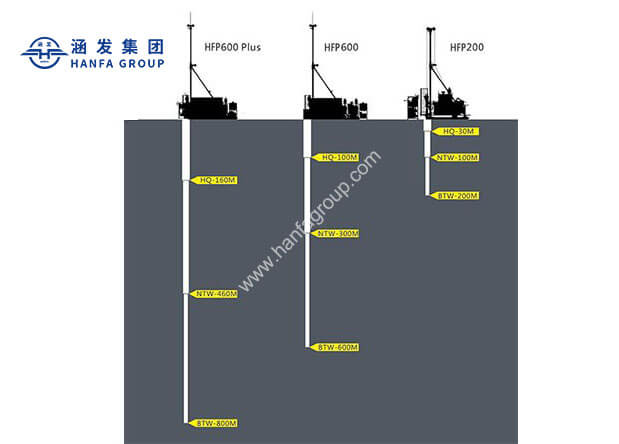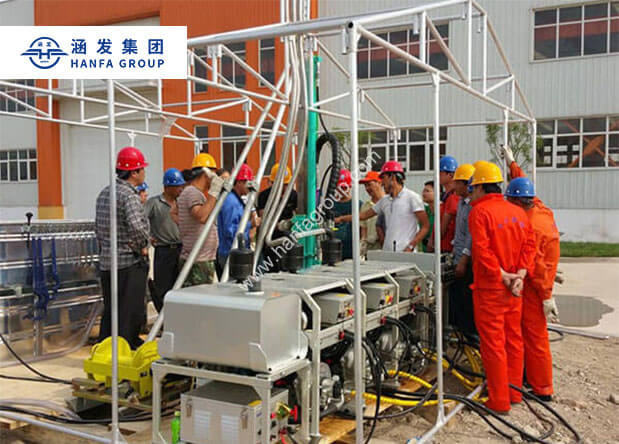 HFP600 Plus Portable Core Drill Rig
Drilling Diameter:

96/75.7/60mm

Drilling Depth:

160/460/800m

Engine Power:

4×23.5kW

Rotary Torque:

650N.m
product Introduction
HF600 Plus, the most powerful one of HAFNA HFP series portable full-hydraulic core drilling rigs, is mainly used for drilling boreholes of 500-800m in depth. Enjoying good portability and strong force as specially designed for inaccessible areas and complex strata, it can even drill through extremely fractured strata quickly with HANFA series formulated mud.
1. It is equipped with an original and customized and manual Parker multi-way reversing valve to ensure precise control.
2. It is equipped with an independently developed hydraulic modular valve block, so the hydraulic system is highly integrated and reliable
3. It is controlled remotely with an engine to ensure convenient operation.
4. Equipped with a proprietary three-cylinder holder, it can directly pass through drill rods with an inlet diameter of No. P, No. H, No. N and No. B.
Features
1Increased capability 30%.
2Optimized hydraulic system, operationstation, oil tank and modules.
3 Improved working area.
4Brand-new rod holder with increased strength,wider applications and easier adjustment enhanced adapt ability.
TECHNICAL DATA
Drilling depth capacity
HQ/NTW/BTW Rod Length 1.5m
160/460/800m
Hole Diameter
96/75.7/60mm
Core Diameter
63.5/56/42mm
Power engine
KUBOTA D1105.T,4×23.5KW/3000RPM
Hydraulic system
American Parker valve,water cooler
Maximum pressure 21Mpa/max,Maxium flow 160L/min
Top drive rotation head
Maximum torque
650N.m
Maximum rotation speed
1300rpm
Feed travel
1.83m
Pull/Thrust
50KN/30KN(Single cylinder)
Winch
Average speed
150m/min
Pulling Force
700kg
Wire Rope Diameter
5mm
Rope Capacity
900m
Mast
Height of the mast on 90 degree
5m
Drilling angle
45º-90º(standard )
Size and weight
Platform area/Module quantity
4m×4m×5m/13 PCS
Gross/Maximum module
1500kg/180kg