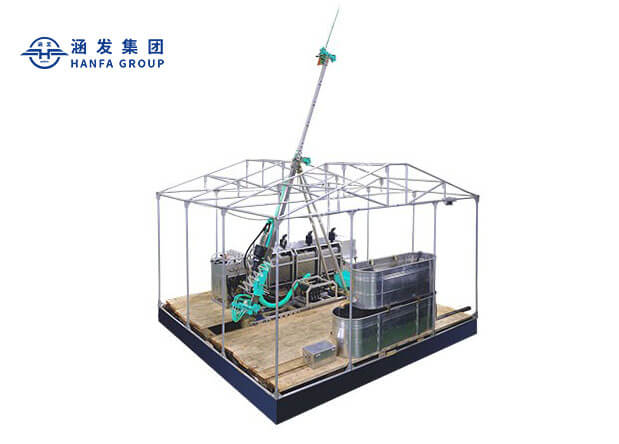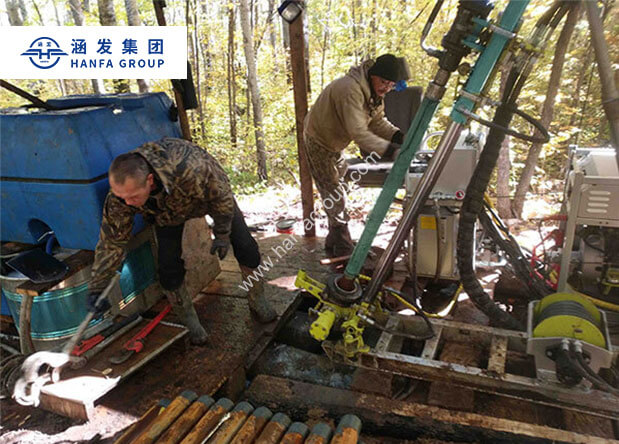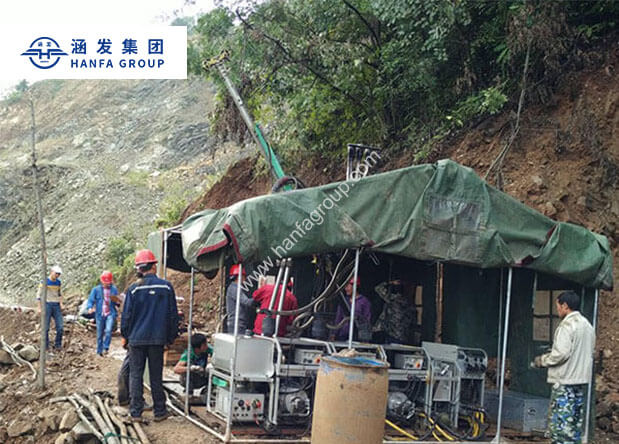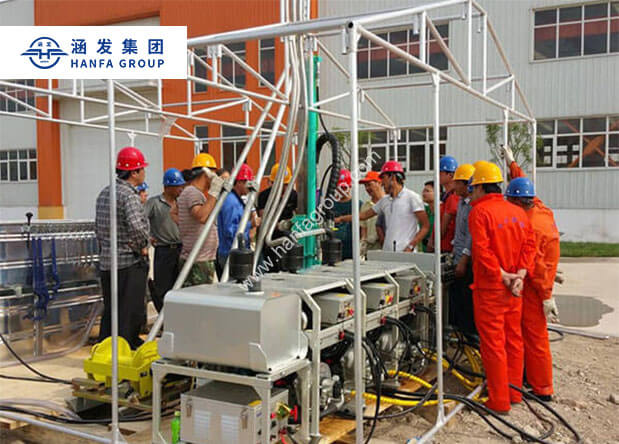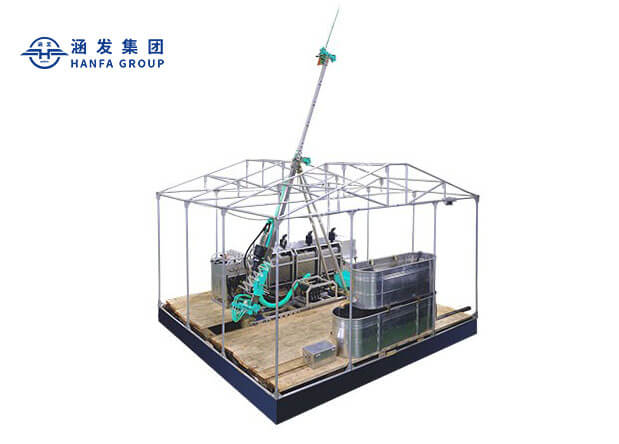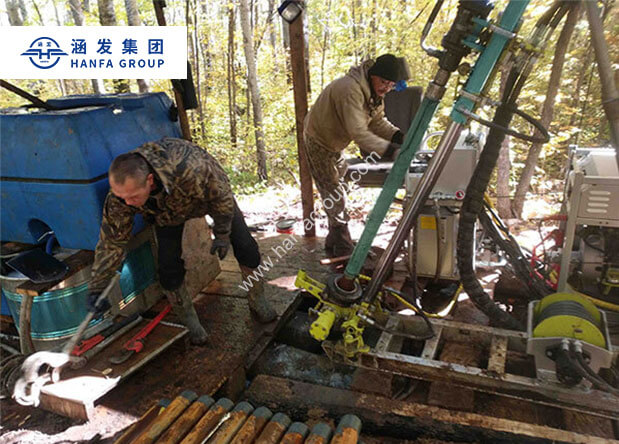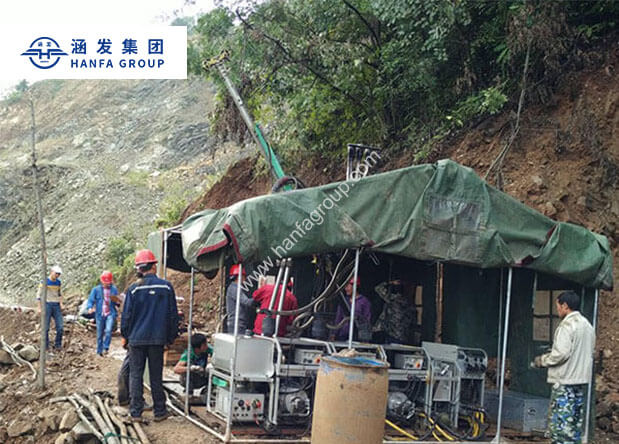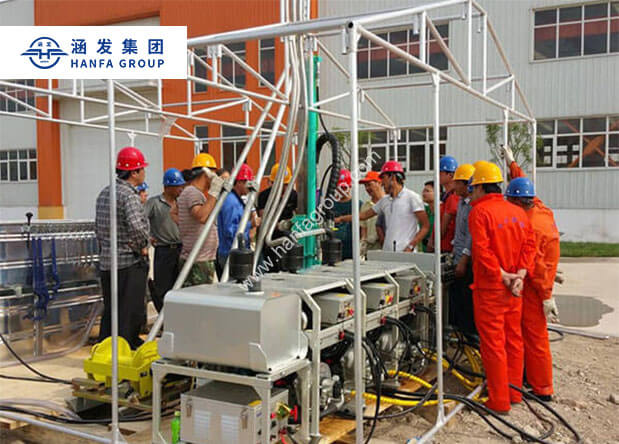 HFP600 Portable Hydraulic Core Drilling Rig
Drilling Diameter:

96/75.7/60mm

Drilling Depth:

100/300/600m

Engine Power:

23.5kW

Rotary Torque:

650N.m
product Introduction
HFP600 portable hydraulic core drilling rig is a new generation of deep hole drilling rigs, vertical shaft drilling rig replacement products
Features
1Easy to access, easy to assemble/disassemble, high efficiency.
2 Light weight and portable.
3Modulized design with the heaviest module weighing only 180kg, able to be carried by only four persons.
4Masts rig with the capability of drilling from an angle of 45 to 90 degree. No tower is needed.
5Light weight machine with 80% of the framework being made of high-strength aluminum alloy materials.
Application
With high efficiency and easy assembling capability, HFP600 portable core drilling rig has been widely used for mineral exploration, infrastructure construction (i.e. railway, road and bridge, etc.), hydraulic and hydropower project, tunnel exploration and geographical investigation. It works particularly well in areas with complex geographic characteristics such as mountainous region, forest and plateau. It is the ideal drilling rig when operating in hard-to-access areas within a depth of 200 meters, executing small projects, conducting initial investigations and working on tight schedules.
TECHNICAL DATA
Drilling depth capacity
HQ/NTW/BTW
100/300/600m
Hole Diameter
Rod Length 1.5m
96/75.7/60mm
Core Diameter
63.5/56/42mm
Power engine
KUBOTA D1105.T, 3×23.5KW/3000RPM
Hydraulic system
American Parker valve,water cooler
Maximum pressure 21Mpa/max, Maximum flow 160L/min
Top drive rotation head
Maximum torque
650N.m
Maximum rotation speed
1300rpm
Feed travel
1.83m
Pull/Thrust
50KN/30KN(Single cylinder)
Winch
Average speed
150m/min
Pulling Force
700kg
Wire Rope Diameter
5mm
Rope Capacity
650m
Mast
Height of the mast on 90 degree
5m
Drilling angle
45º-90º(standard )
Size and weight
Platform area/Module quantity
4m×4m/12 piece
Gross/Maximum module
1150kg/180kg