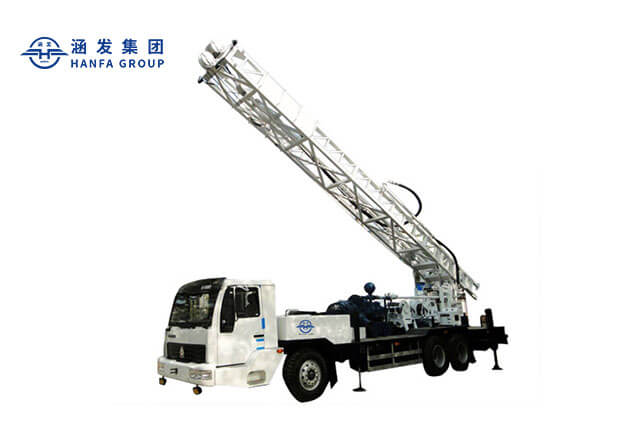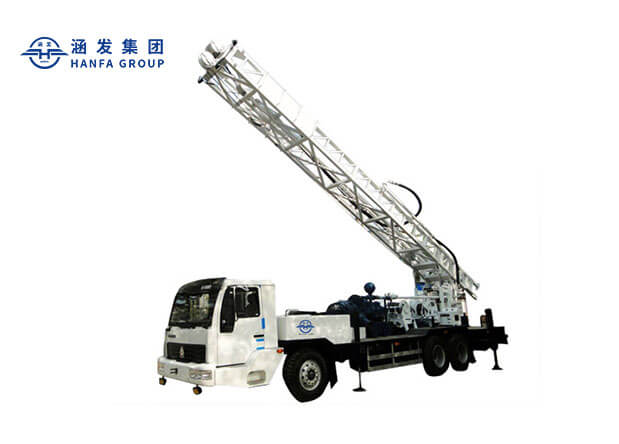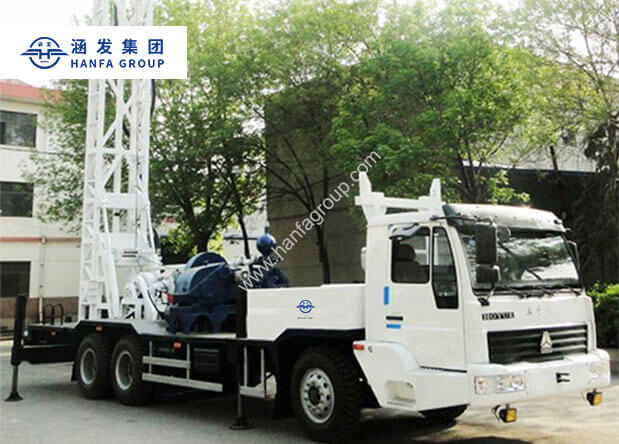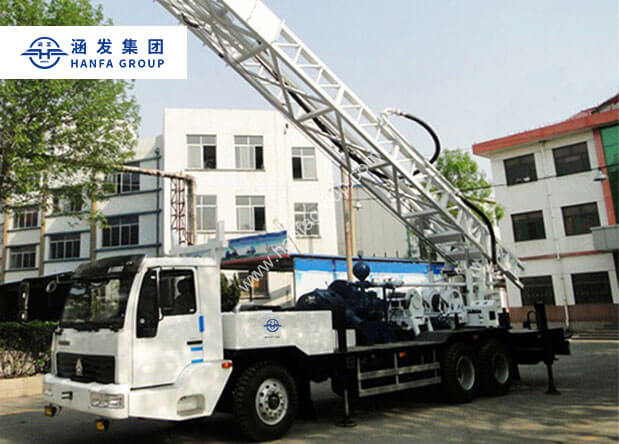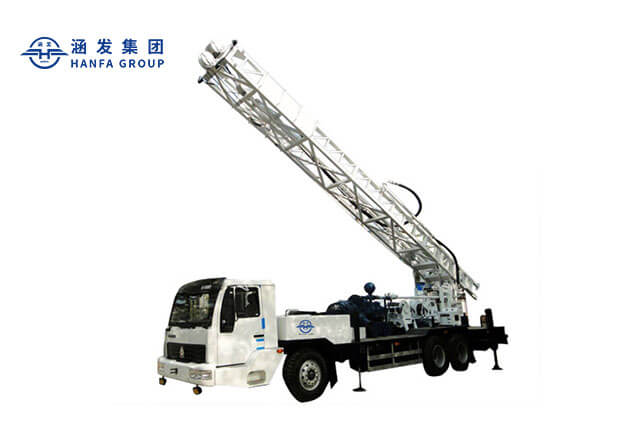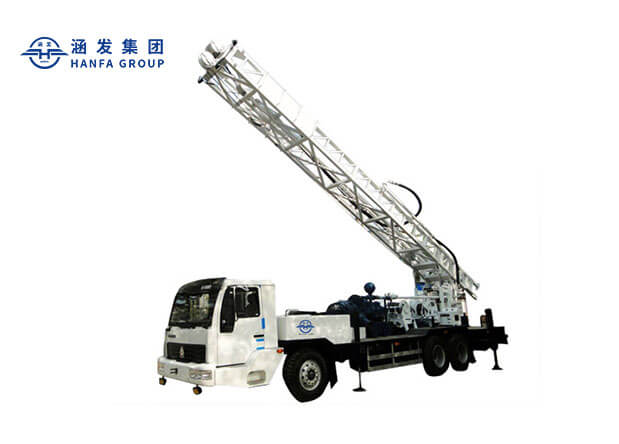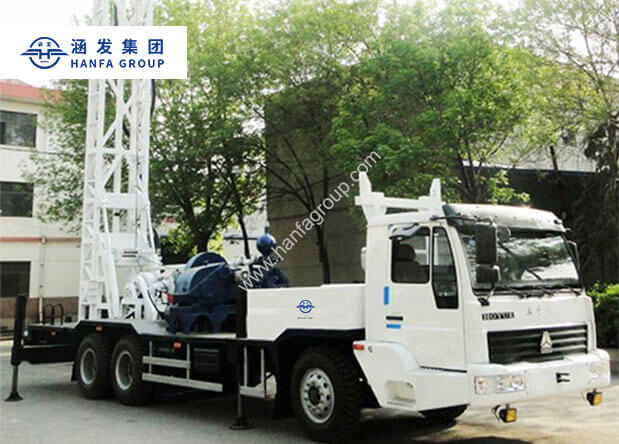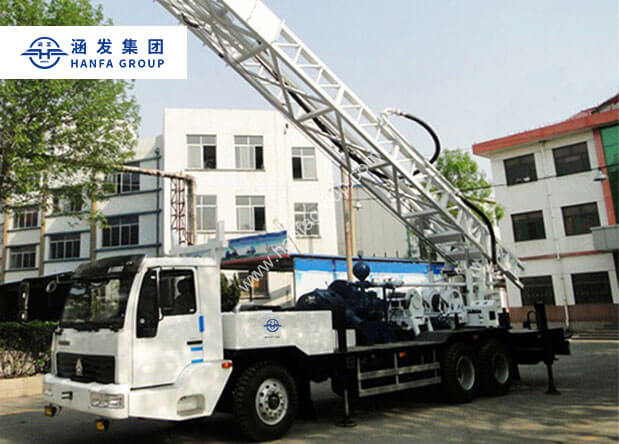 HFT350B Truck-mounted Water Well Drilling Rig
Drilling Diameter:

500-1500mm

Drilling Depth:

80-300m

Power:

132kW

Rotary Torque:

40.55kN.m
product Introduction
This rig is a rotary drilling rig with directional circulation, which is equipped with BW900/25 mud pump, It adopts the slurry as the washing fluid, it can drill on clay, sand and rock if it is equipped with a good drilling bit.
Features
1 The power of drilling rig comes from the truck engine, the rig setups distribute implement and hydraulic system.
2The appearance of rig is pretty, it has a high efficiency because of having a larger torque of the turntable, it is mainly used for water well, construction, national defense building foundation, geological exploration, geothermic well and other foundation working.
TECHNICAL DATA
Drilling depth(M)
80-300
Drilling diameter(mm)
500-1500
Speed of turntable(r/min)
21.2;36;63.2;100.6;155;20.2(reverse)
Torque of turntable(KN.m)
18;10.6;6;3.8;2.5;18.9(reverse)
Single rope lifting capacity of windlass(KN)
30
the max torque of whole machine(KN.m)
40.55
The lifting capacity of hook(KN)
180
Bearing capacity of mast (KN)
180
The height of mast (mm)
11500
Bearing capacity (t)
25
Hydraulic pump
Model
CB-HP50/32Z
Pump delivery (ml/r)
50/32
Rated speed (r/min)
3500-3700
Rated pressure(M Pa)
20
Truck chassis
Model
TAZ5191TXJ
Drive form
6×4
Engine
Model
TBD226B-6Ⅱ
Rated power(KW)
132
Speed (r/min)
2300
Electric generator
Model
MF
Rated power (kw)
15
Rated voltage(v)
400
Rated current(A)
27
Speed (r/min)
1500
Frequency(Hz)
50
Protection level
IP21
Insulation Class
H
The best working gear (or speed)
5th gear(1000-1400r/min)
The highest speed(Km/h)
75
Transport size(L*W*H)(mm)
12160*2490*3440
Working size(L*W*H)(mm)
11110*2490*13110