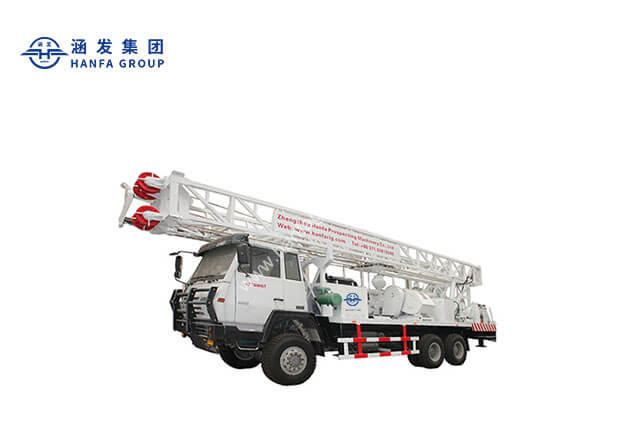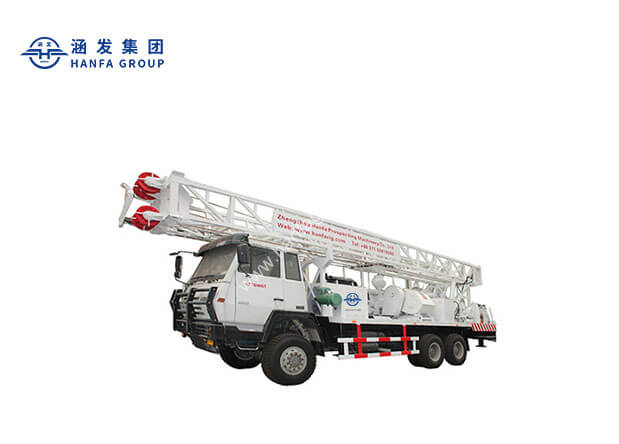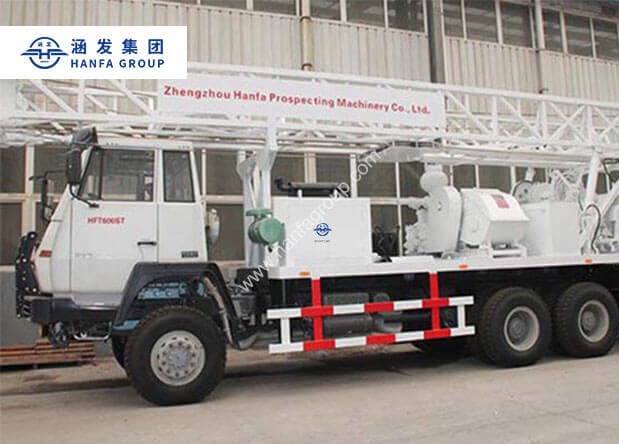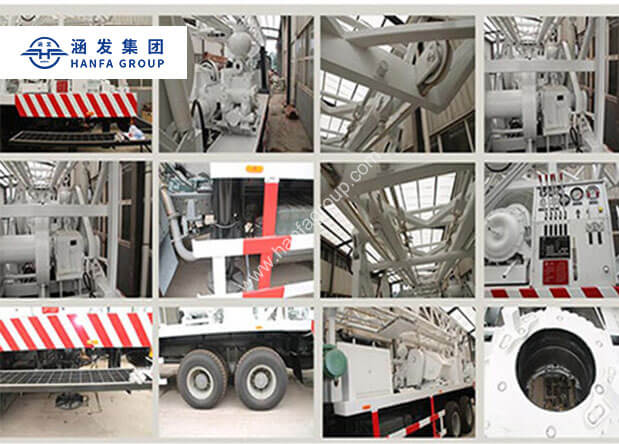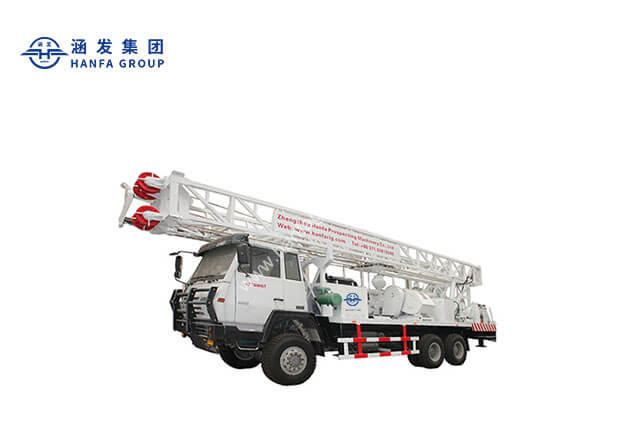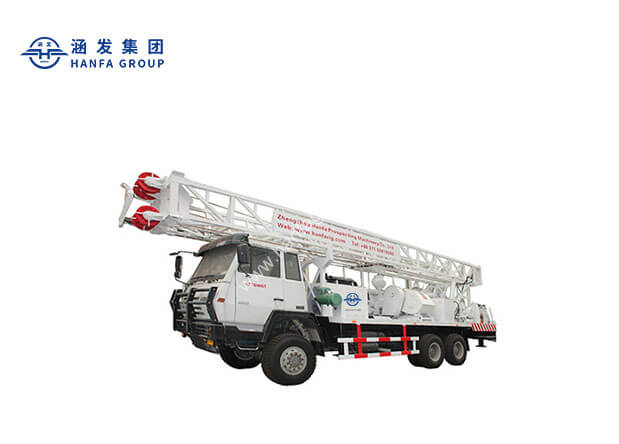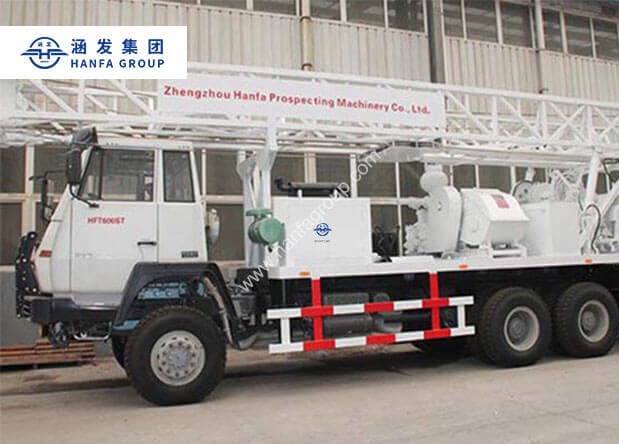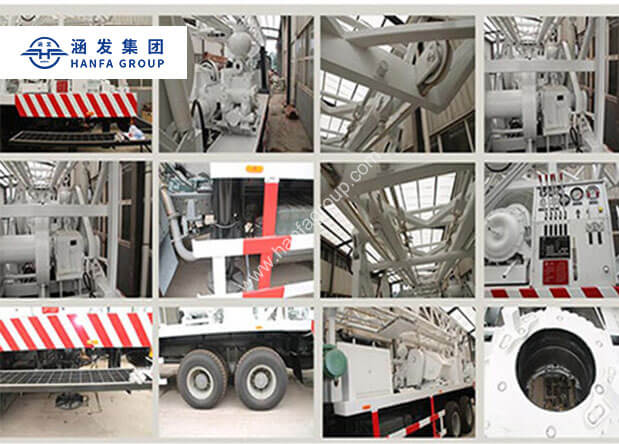 HFT600ST Truck Mounted Water Drilling Rig
Drilling Diameter:

190-500mm

Drilling Depth:

620m

Engine Power:

141kW

Rotary Torque:

490N.m
Main characteristics and Applications:
This drilling rig, HFT600ST Water Drilling Rig, has the features in best maneuver ability, compact construction, high integrity, economical transportation, simple operation, reliable transmission, etc.
Other applications as follow
1 It is equipped with the breakout-gun cylinder. After loosening the first turn of thread of the lock joint with the aid of breakout-gun cylinder, the drill pipe can be rotated in counter-clockwise direction by rotary table to reduce greatly the labor intensity and prolong service life of the component parts.
2 The drilling rig is equipped with a mud pump of changing-cylinder for construction.
3 The drilling rig is equipped with four jacks to reduce physical labor and improve the efficiency of installation.
4 To upgrade the versatility in application, standard parts and components. The drilling rig may be used for drilling in quaternary period stratum and matrix.
Main applications as follows
(1) Exploration and investigation of hydro-geological condition.
(2) Water well drilling for agriculture irrigation, industry and national defense.
(3)Ventilation of underground tunnel. HFT600ST can also be used in building engineering.
TECHNICAL DATA
Power
BF6L913C 141KW/2500r/min
Drilling Depth
620m
Diameter of hole
Open-hole 500mm
End hole 190mm
Drilling pipe
89*9*6000mm 73*7*6000mm
Max. Through hole diameter of rotary
505mm
Driving Kelly
108*108*7315mm
Effective height
11m
Rated load of hook
25T
Hoisting system
3*4
Dimensions (in transportation state) (L*W*H)
12000*2500*4230mm
Total weight
27T
Max. Truck speed
73Km/h
Away angle
13.5
Model
BF6L913C
6135AN
Type
Air-cooling Diesel engine
Water-cooling Diesel engine
Liner size
102*125mm
135*150mm
Power
141KW/2500r/ min
100KW/1500r/ min
Max torque
490N.m/1650r/min
647N.m/1250r/min