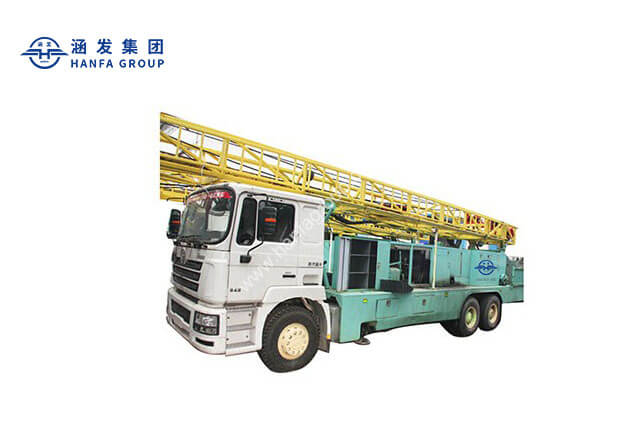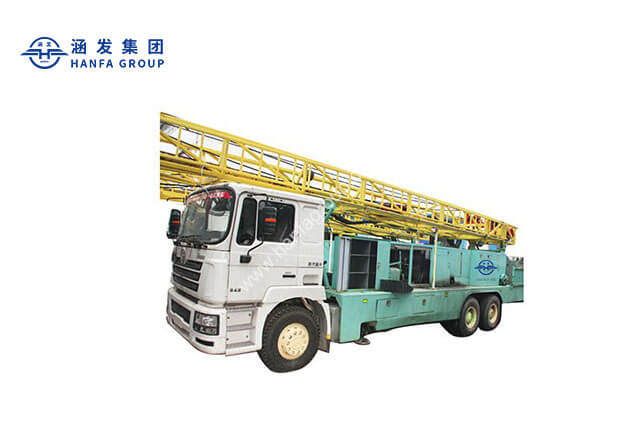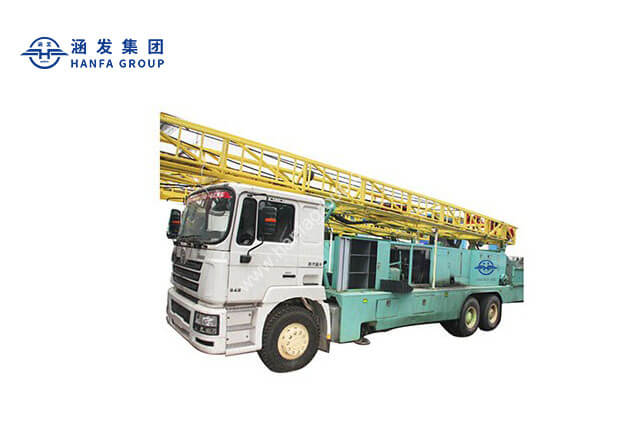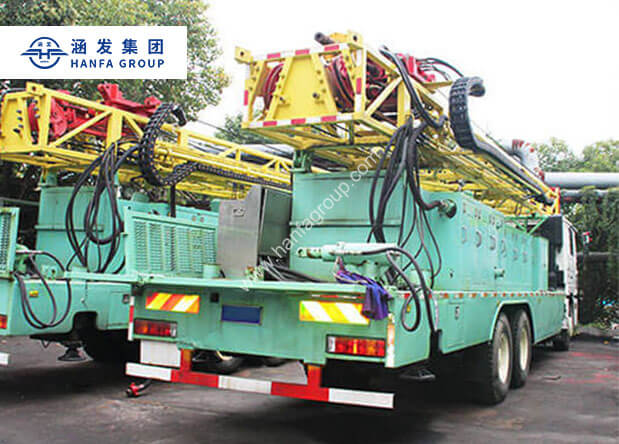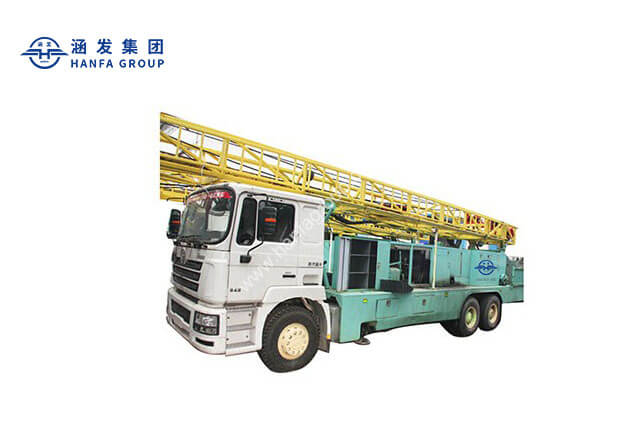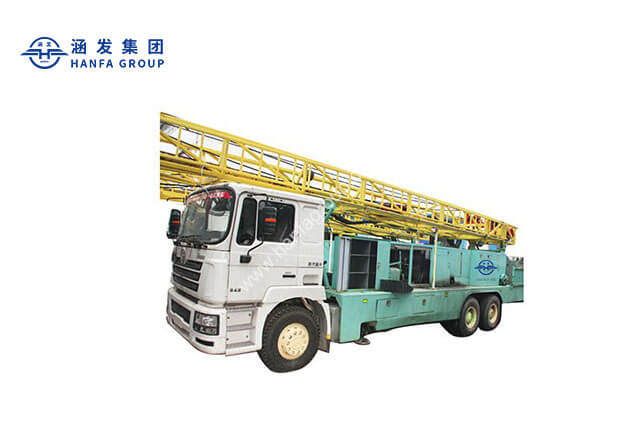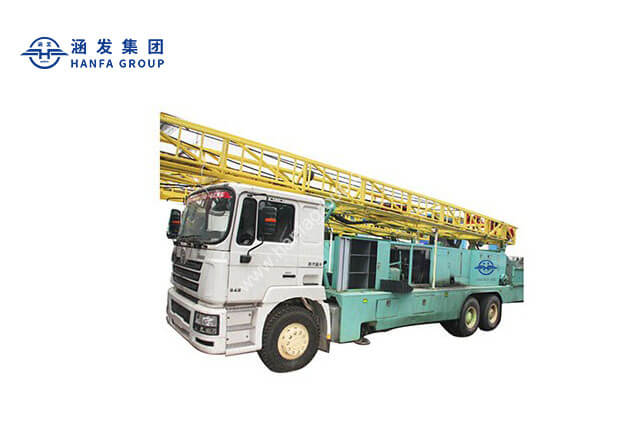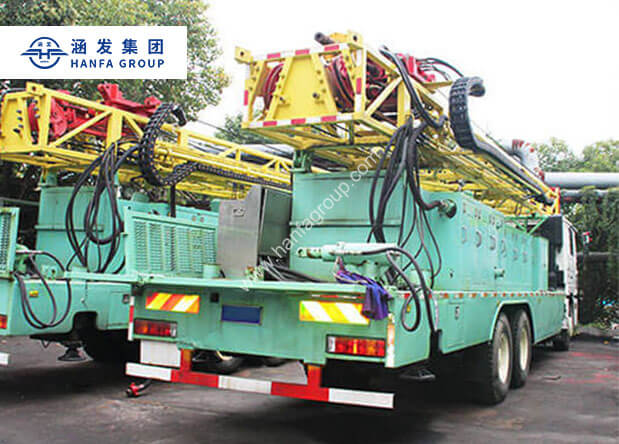 Hanfa Full Hydraulic CBM Drilling Rig
Drilling Diameter:

350-400mm

Drilling Depth:

600-2000m

Engine Power:

276kW

Rotary Torque:

7500-20000N.m
product Introduction
The self-propelled full hydraulic CBM drilling rig has been independently researched and developed by Hanfa machinery. It embodies the design concept of "advanced performance,economy and high efficiency, safety and reliability,convenient operation as well as safety and environment protection". It adopts the double plc electrical control hydraulic drive system realizing the intelligent control and automatic operation.It is applicable to the exploration and development of CBM within 2000m depth and unconventional oil and gas resources.
The rig adopts tailor -made chassis, With strong cross-country ability and excellent moving performance,it is applicable to well sites of various landforms meeting fast move requirement,Equipped with power swivel as well as pull up and push down system,and integrally installed with mud pump,foam pump and lube oiler.The drilling rig can meet the requirements of mud,foam,air drilling processes.
The drilling rig is equipped with plc control system and pv75 monitoring and alarm system realizing digital monitoring of operation,It adopts explosion-proof design to realize the intrinsic safety ensuring the safe operation while drilling.
TECHNICAL DATA
Model
HFMZJ6/30ZY
HFMZJ10/49ZY
HFMZJ15/60ZY
HFMZJ20/90ZY
Nominal drilling depth(4 1/2")
m
600
1000
1500
2000
Maximum pulling capacity
Kn
300
490
600
900
Maximum pressure capacity
Kn
60
100
160
180
Lifting speed
m/s
0-0.5
0-0.6
0-0.6
0-0.6
Power swivel
Torque
N.m
7500
10000
15000
20000
Rotational speed
rpm
0-170
Through-hole diameter
mm
50
50
76
Drilling line diameter
mm
28
38
38
38
Table opening diameter
mm
350
400
400
400
Mast effective height
m
11
15
15
15
Mast height,Table opening diameter,Max.push down force, Mud pump, foam pump and lube oiler can be desighed according to the urer's different requirements.