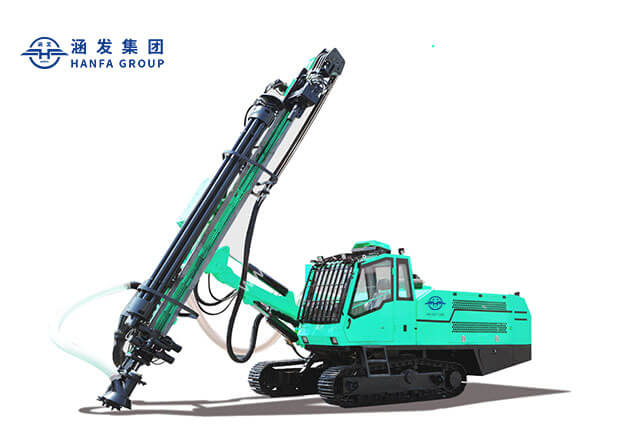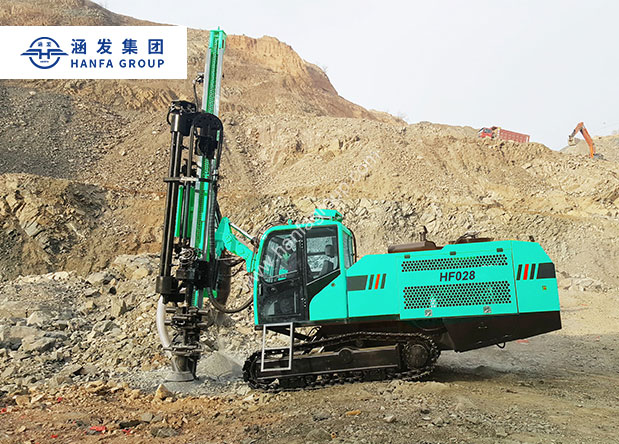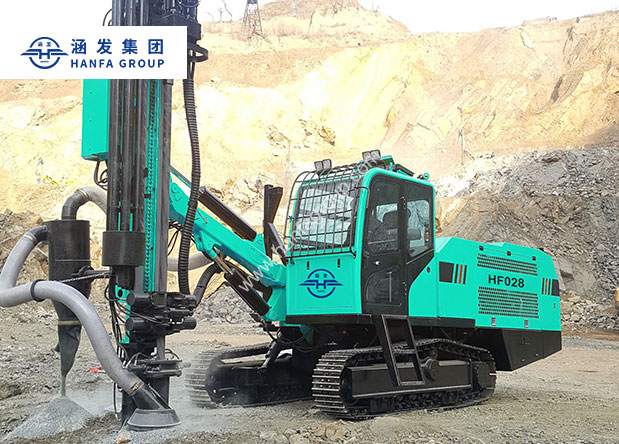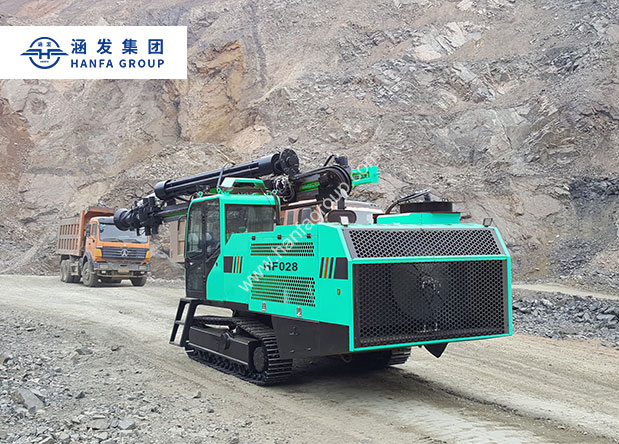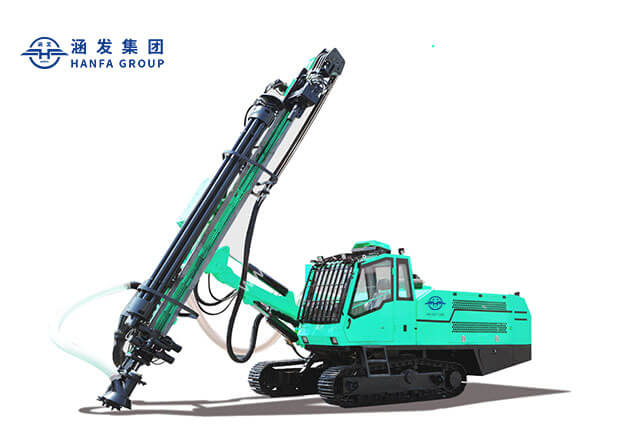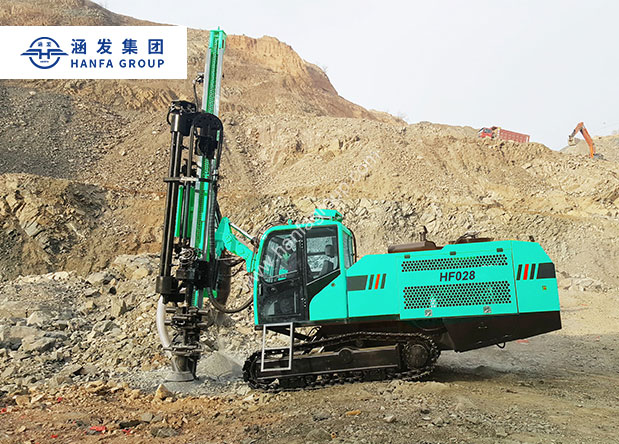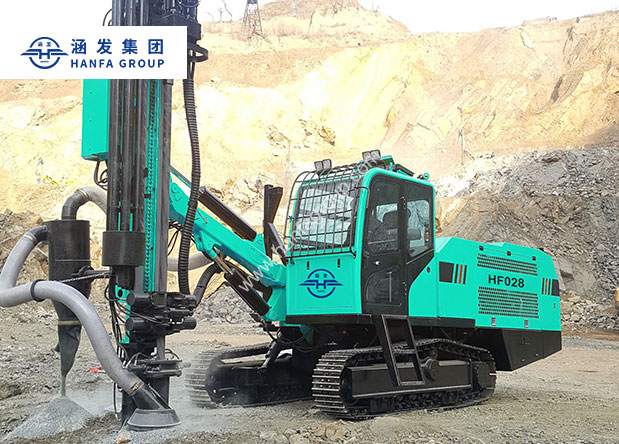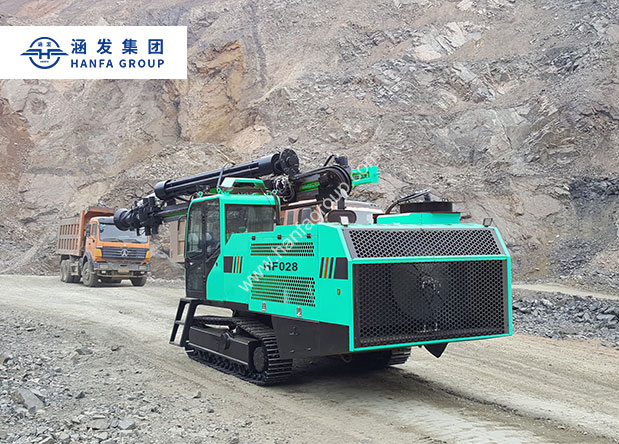 HF028 Full Hydraulic Integrated Downhole Drill
Drilling Diameter:

90-160mm

Drilling Depth:

28m

Engine Power:

264kW/2100rpm

Rotary Torque:

3300N.m
product Introduction
HF028 integrated full hydraulic down-the-hole drilling rig is a product that can bring you higher automation and higher drilling efficiency, reliable operation and simple operation. Equipped with a cab and automatic rod changing system that meets FOPS requirements as standard, and widens the heavy-duty walking mechanism to meet the requirements of rapid movement while taking into account better safety. The hydraulic dust removal system can meet the new environmental protection requirements of the mine, and it is a modern green mine. Reliable solution.
TECHNICAL DATA
General
Weight
15000 kg
Length
9920mm
Width
2600 mm
Height
3300 mm(Automatic pipe handling device is unloaded)
Drill pipe change
Drilling diameter
90-160mm
Dilling depth
28m
Pipe diameter
76mm
Pipe length
4m
Pipe capacity
6+1Piece
Hammer specs
4"-5"
Air compressor
Atas Cooco two-stage rotary screw air compressor
Working pressure
20bar
Max. FAD
18.5m3/min
Feed
Feeding stroke
4840mm
Feed extension
1100mm
Engine
Model
QSL8.9-C360-30
Type
Water-cooled six-cyinder EFl diesel engine
Rated power
264kw/2100rpm
Fuel tank capacity
450-500L
Rotary motor
Rotation rate
0-85rpm
Max. rotation torque
3300Nm
Feeding method
Hydraulic motor +Chain
Feeding force
12KN
Lifting force
18KN
Undercarriage
Track width
350mm
Ground clearance
≥400mm
Track oscillation
±10°
Walking speed
2/3km/h
Grade ability
20°
Dust collector
Collection method
Hydraulic dust collecting
The function can be customized according to the actual usage of the customer.