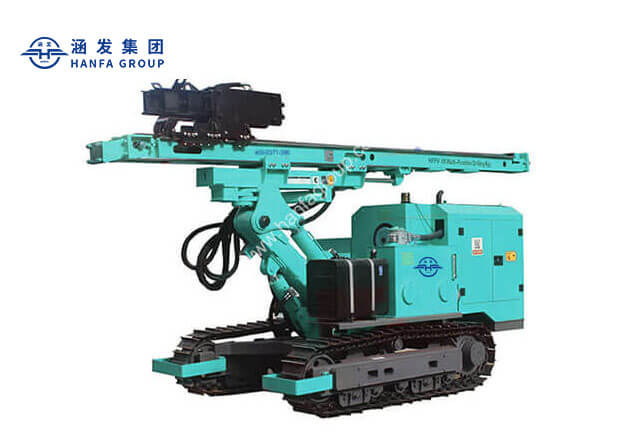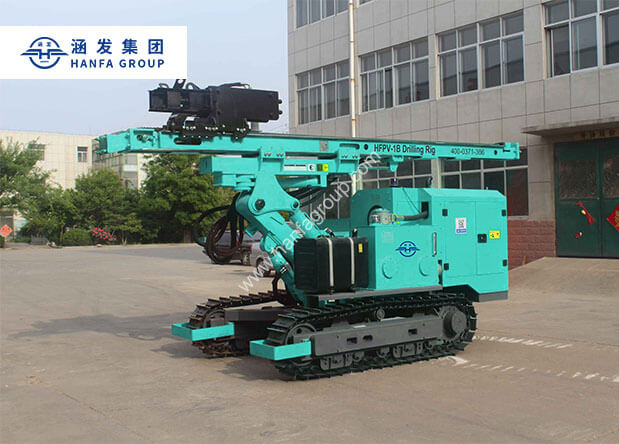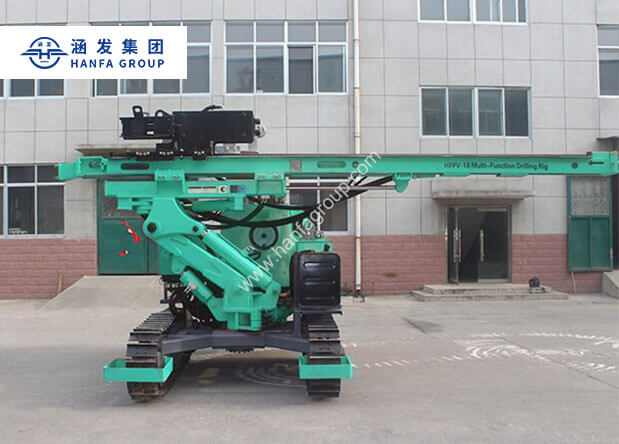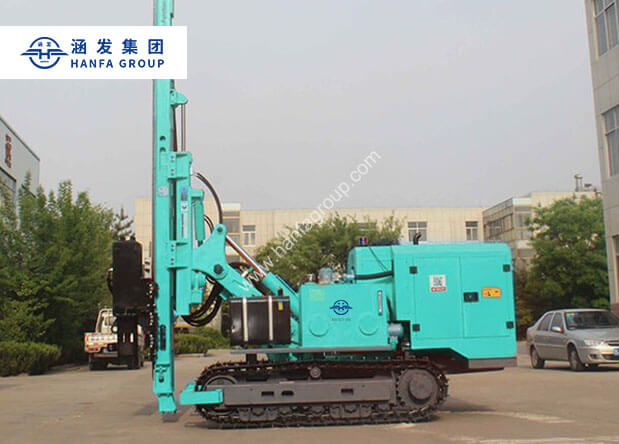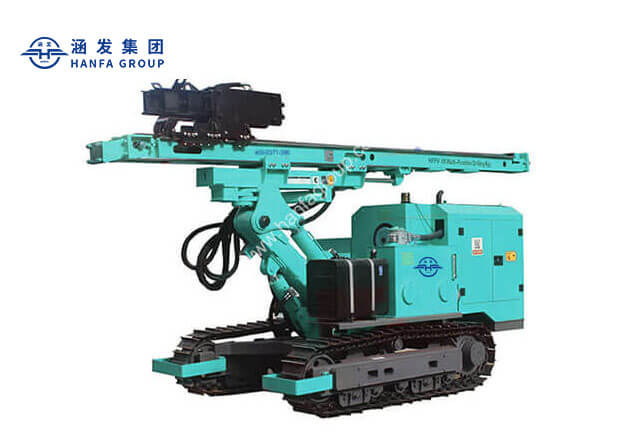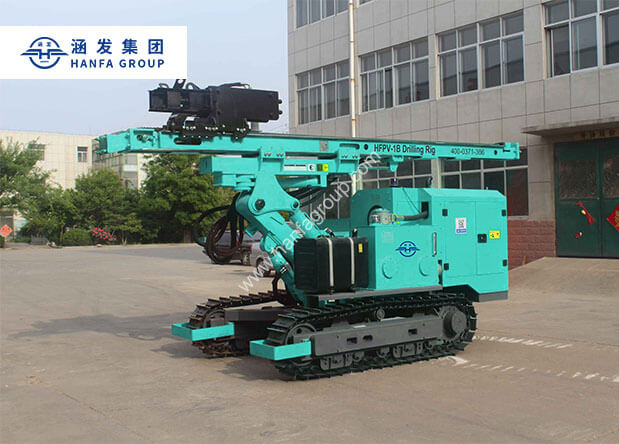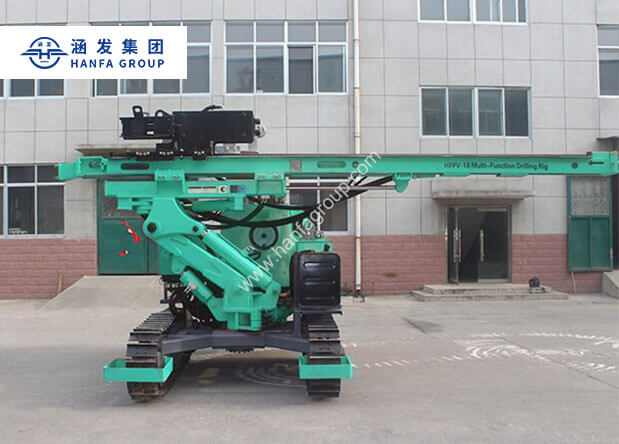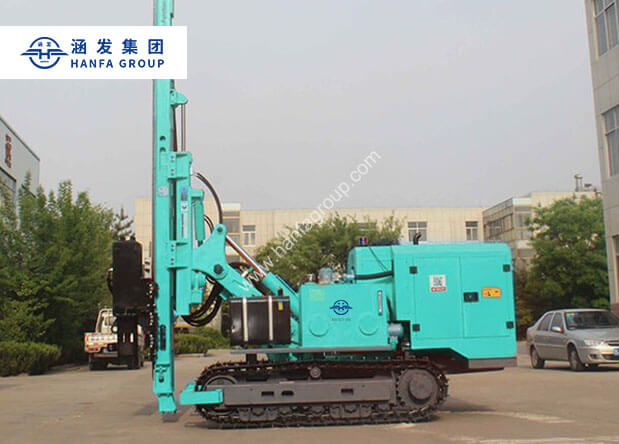 HFPV-1B Photovoltaic Solar Pile Drilling Rig
Impact Frequency:

450-800bpm

Work Pressure:

130-150bar

Impact:

1000j

Engine Power:

88kW
product Introduction
HFPV-1B solar drilling rig, using new type of hydraulic technology, convenient for hole transfer. The drilling machine structure is compact,.while the mast has adjustable compensation function, when drilling, the mast supported on the ground, borehole stability is good. The machine hydraulic pressure can be adjusted according to different soil textures, so as to achieve the appropriate impact power for pile driving, it is a new type of pile driver.
Application
The drilling rig is mainly used in pile driving for photovoltaic Solar power station , pile driving for Highway guardrail, highway guardrail construction engineering construction, etc.
TECHNICAL DATA
Impact frequency    
450--800bpm
Impact
1000j
Work pressure
130---150bar
Once promotion
4100mm
Max. ramming length
6000mm
Skid pitch
95°
Boom swing angle
110°
Boom pitch
30°
Swinging angle of skid
left and right total 40°
Host power
88kW
Climb ability
35°
Dimension(L*W*H)
6240*2250*3000mm
Weight
7350kg
Walk speed
0--2.5km/h
Note: The Company's products continued to improve, various design and technical specifications may change at any time, without any additional notice or obligation.