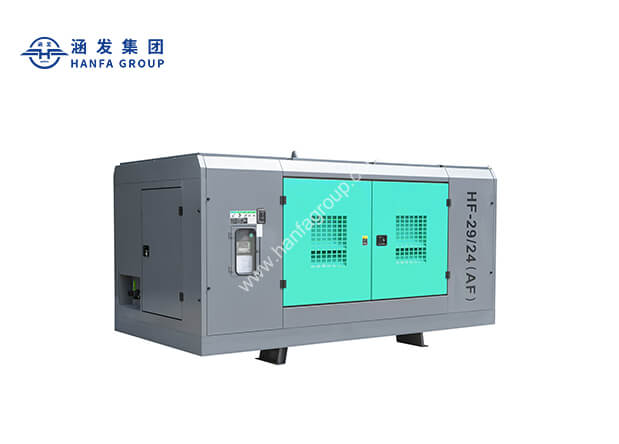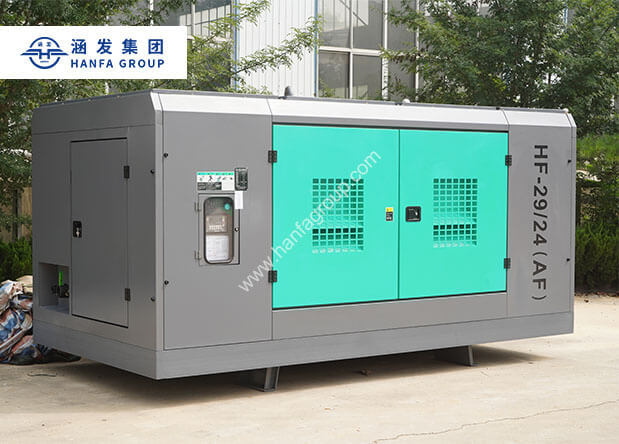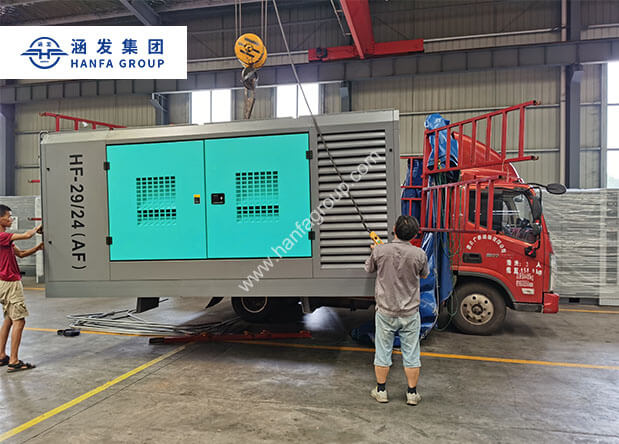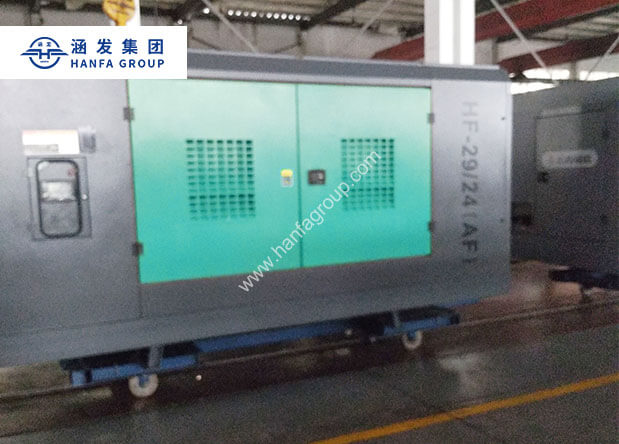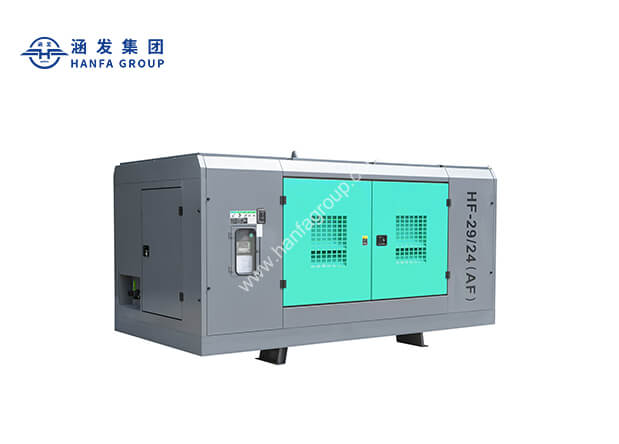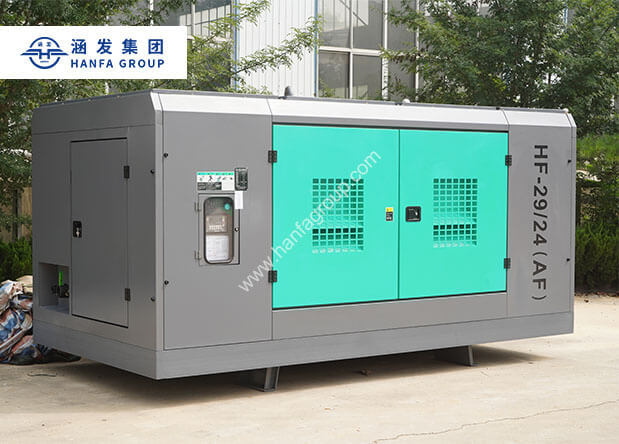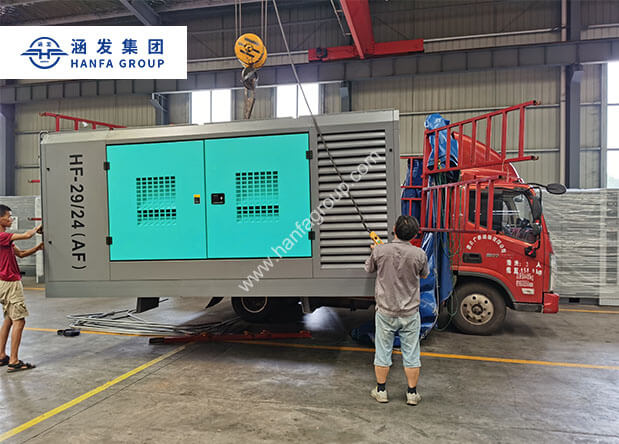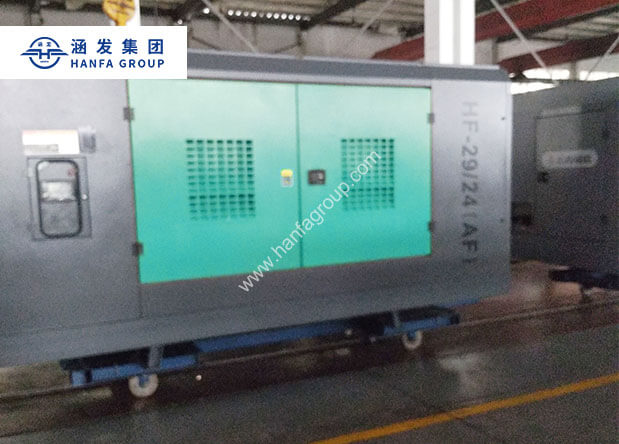 HF29/24 (AF) Portable Screw Air Compressor
Air Displacement:

29m³/min

Air pressure:

24bar

Output Power:

295kW

Weight:

4700kg
product Introduction
This unit is a two-stage compression oil-injected twin-screw compressor driven by a diesel engine and air-cooled, which can be easily moved according to work needs.
This unit is powered by a well-known brand Yuchai engine and the compressor head is specially customized, so the unit has good power, economy and reliability. The maximum working altitude of the unit can reach 2000 meters, and it can work continuously at full load under the temperature environment of -20℃~+45℃.
This unit has reasonable layout, complete functions, simple operation and maintenance, and beautiful appearance. The unit adopts a fully enclosed and silent design to make it have lower noise. The dual-pressure unit is equipped with a high and low pressure selector switch on the dashboard, which can provide two different working pressures at any time. All the display instruments on the dashboard have night vision function, which is convenient for night operation.
TECHNICAL DATA
| | |
| --- | --- |
| Main Machine HF29-24 | |
| Air flow (m³/min) | 29 |
| Working pressure (bar) | 24 |
| Exhaust oil content (PPM) | £5  |
| Exhaust temperature (℃) | 100℃ |
| Compressor oil volume (L) | 100 |
| Air tank volume (L) | 160 |
| Compression series | 2 |
| Drive mod | Coupling drive |
| Cooling mode | Air cooling |
| Noise ( dB ) | 80±5 |
| Dimension (L×W×H) (mm) | 3950×2000×2300 |
| Weight (kg) | 4700 |
| Air supply valve specification × quantity | G1 1/2",G2 1/2 " |
| Diesel engine | Yuchai |
| Engine model | YC6MK400-H300 |
| Full load working speed  (RPM) | 1850 |
| Output power at rated speed ( Kw) | 295 kw |
| Coolant capacity ( kg ) | 76 |
| Lubricating oil capacity ( L ) | 30 |
| Cylinder number | 6 |
| Fuel tank volume ( L ) | 420 |