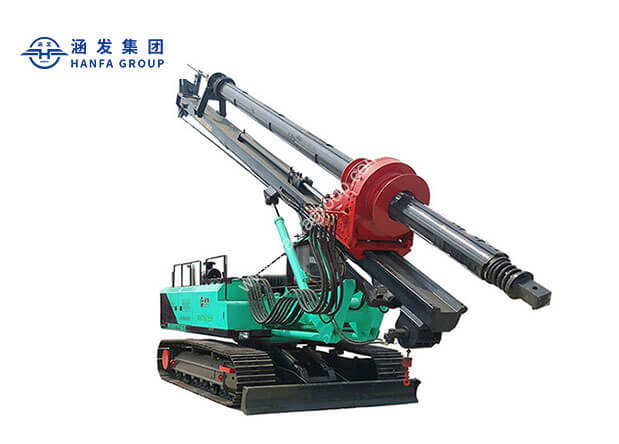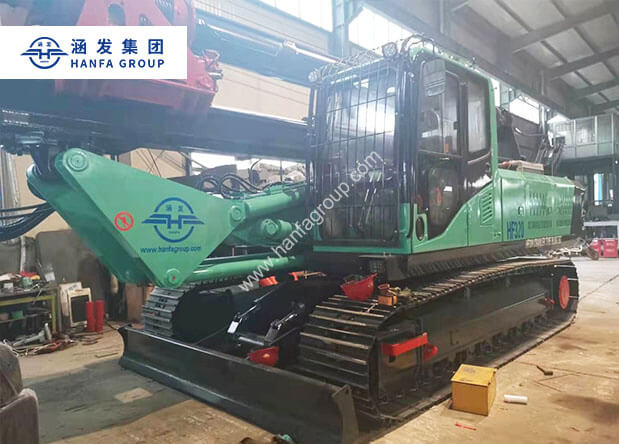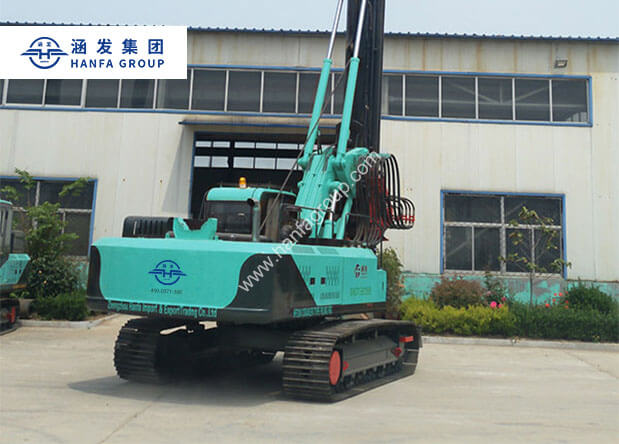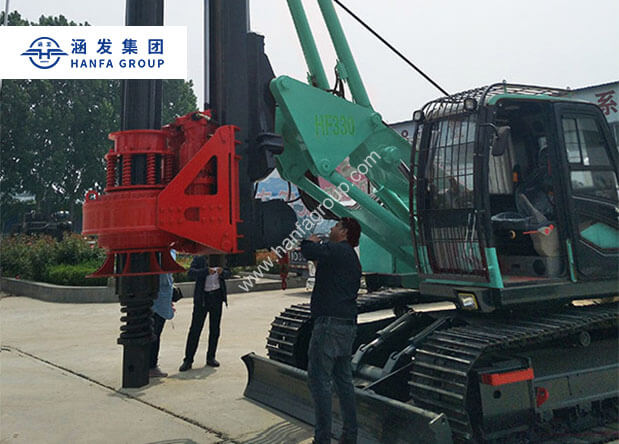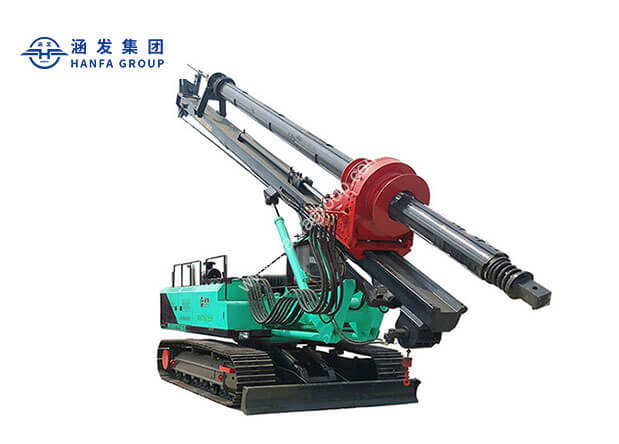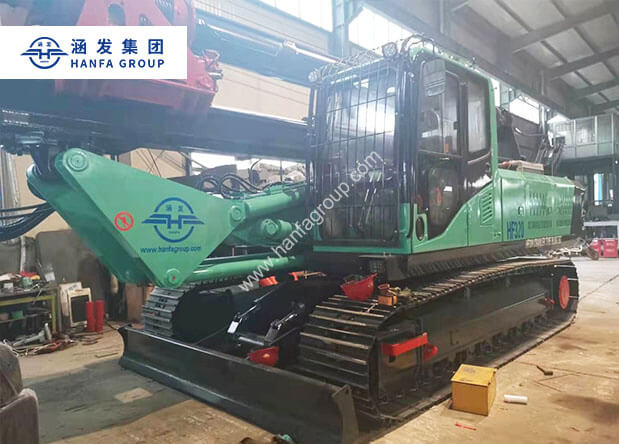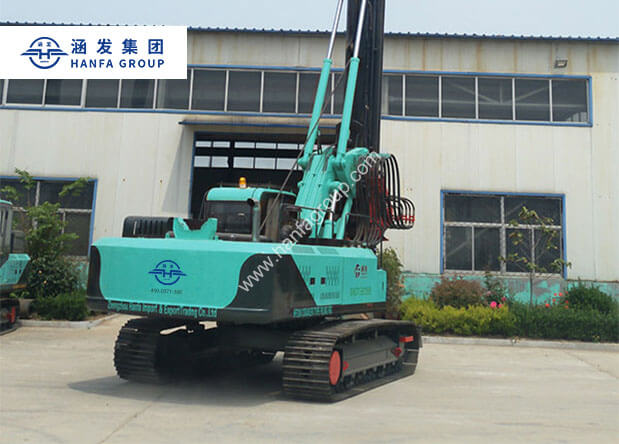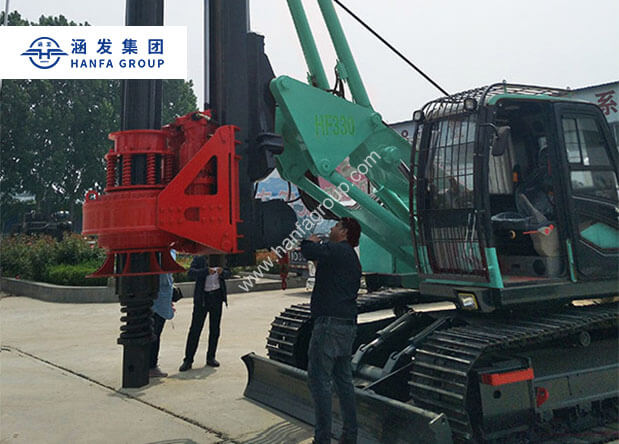 HF320 Rotary Drilling Rig/Piling rig
Drilling Diameter:

400-1200mm

Drilling Depth:

20m

Engine Power:

154kW

Rotary Torque:

100KN.m
product Introduction
HF320 crawler type rotary drilling rig adopts pressurized drilling mode, enabling rotary drilling depth is 20m, matching the different specifications of drilling tools, pile hole diameter ranges from 400-1200mm. It has high drilling efficiency, and after construction, it can quickly move to next working site. Flexible, convenient and efficient, it is a national high-speed rail construction-specific piling machinery equipment.
Features
1Flexible: the whole tonnage is small, simple operation, fast moving, convenient transition, etc features.
2High returns: small investment, quick gains, economic advantages can not be replaced.
3Technology patents: patent uses a unique technology to achieve a small torque but big power characteristics, thus achieve a small machine to drill big piling hole.
Application
This machine is applicable to soil, clay, fill soil, silt, silt layer, and some strata contain pebbles, gravel, widely used in high-speed rail trestle piles, slop shield piles, photovoltaic power station foundation pile, power grids, civil construction, new rural construction, municipal construction, landscaping and other projects.
TECHNICAL DATA
Type
HF320 Rotary Drilling Rig
Drilling depth
20 m
Hole diameter
400-1200 mm (1500mm)
Engine
Brand
Cummins
Power
210HP (154KW)
Power Head
Torque
100 KN ·m
Rotating speed
10-50 r/min
Main Winch
Maximum lifting force
120 KN
Lifting speed
70 m/ min
Wire rope diameter
24 mm
Vice Winch
Maximum lifting force
30 KN
Lifting speed
50 m/ min
Wire rope diameter
12 mm
Pressurized Cylinder
Maximum pressure
100 KN
Max lifting speed
100 KN
stroke
2500 mm
Walk
Walk speed
2-5 km/h
Maximum grade
30 °
System pressure
28 Mpa
Weight
23.5 T
Working Radius
3.8 m
Dimensions (L * W * H)
11.5 m*2.65 m*3.35 m