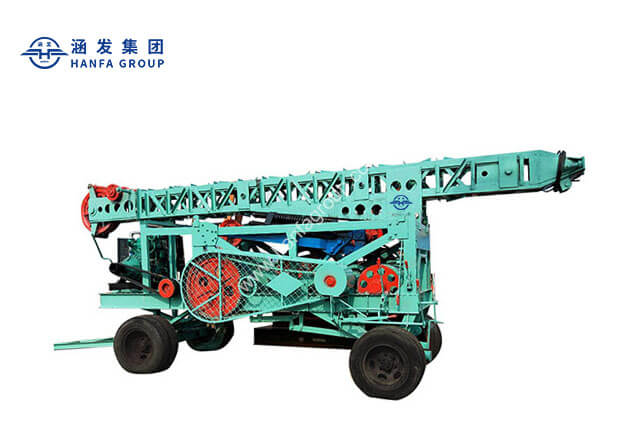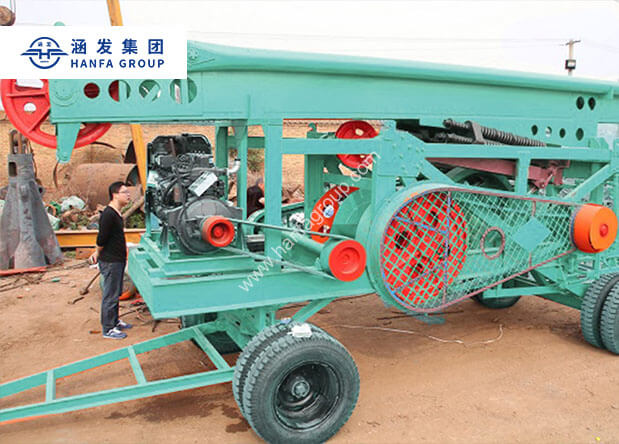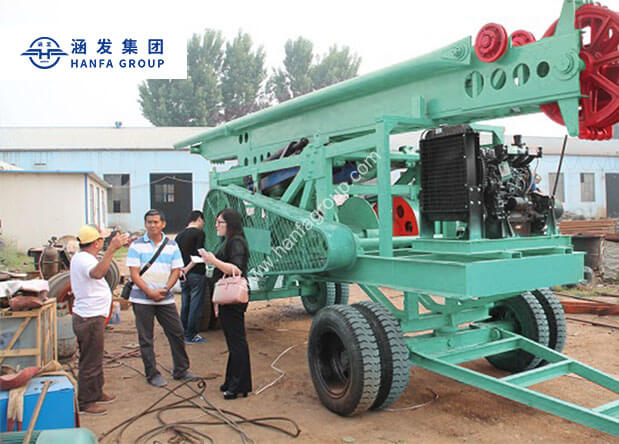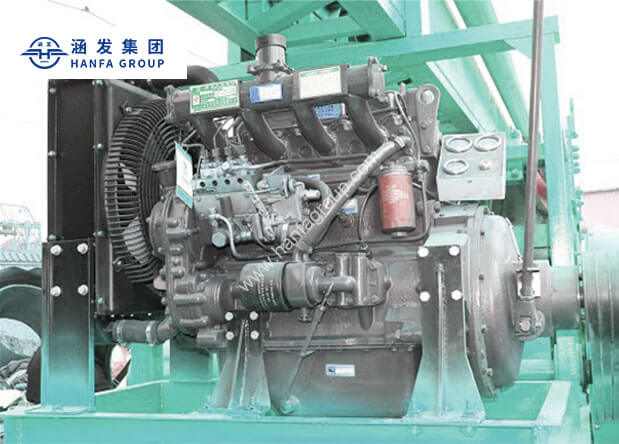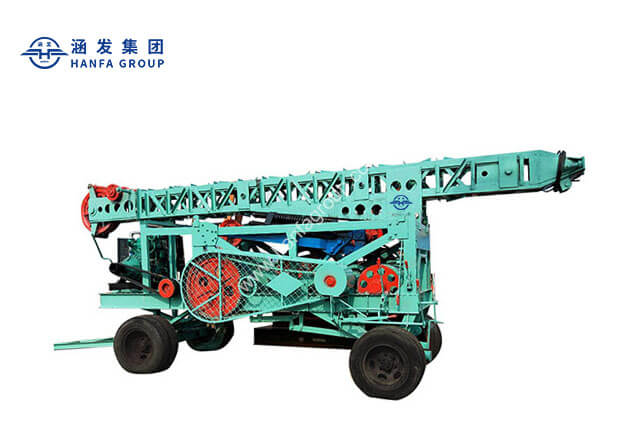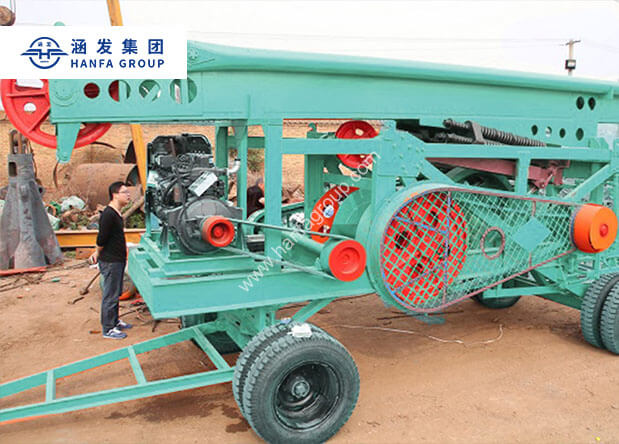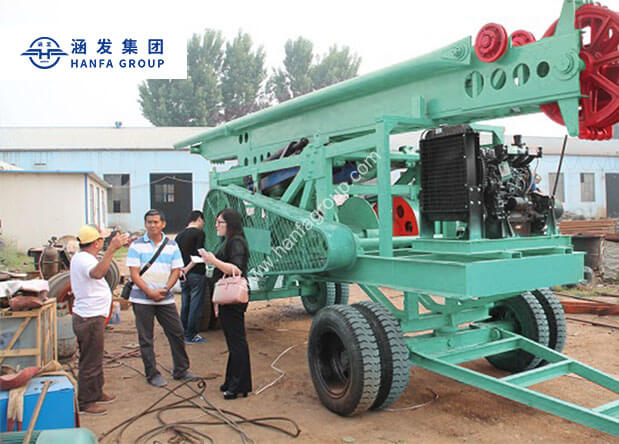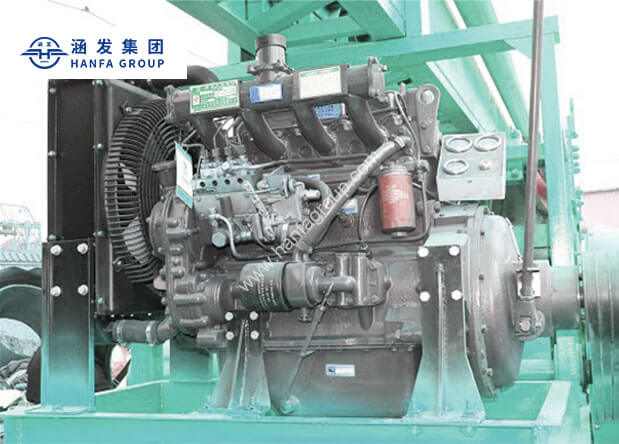 HF-8A Percussion Drilling Rig
Drilling Diameter:

300-2250mm

Drilling Depth:

300m

Engine Power:

75kW

Traveling Speed:

30km/h
Features
1All components are installed in the trailer, like electric motor, drive motor, hoist, mast etc. It is convenient for transportation.
2Use the crank link mechanism to change the power's gyration motion into alternating motion, through the steel wire rope to drive the hammer bit to do up-and down motion.
3Best choice for a large diameter drilling project.
4It is easy to operate, two workers will be enough.
Application
Mainly for foundation, construction piling, water well and borehole. It applies to various geological conditions.
TECHNICAL DATA
Technical performance
Parameter
Dimensions(M)
9.30*2.50*3.15m
Vehicle transportation size(M)
9.30*2.25*2.83m
Container transport dimensions(M)
split1
5.15*2.25*2.32m
split2
9.30*0.85*1.05m
Weight(kg)
10500kg
Drill diameter(mm)
300-2250mm
Drill depth(M)
300m(when the diameter is 600mm)
Maximum weight of drill tools(kg)
7000kg
Drill tools selection
Stratum hardness≤1000kp
hollow boring bit
Stratum hardness≥1000kp
solid-crown bit
Drill tools stroke(mm)
850mm、700mm
impact frequency(times/min)
36-40times/min
Electric Motor parameters
Model YL280M2-6, Engine power 75KW
980r/min
The mast height(M)
single mast 8.5m、9.5m;double mast 12.5m
Mast loading capacity((kg)
50000kg
traction Driving speed (km/h)
30km/h
Hoist lifting capacity(N)
front winch
20096N
Back winch
108750N
Specification and capacity of winding drum rope(M)
front winding drum
6×37s φ18 200-250(levorotation)
Back winding drum
6×19s+IWRC 200-400(levorotation)
Wheel specification
Tire specifications
7.50-20
Rim Specification
20×7