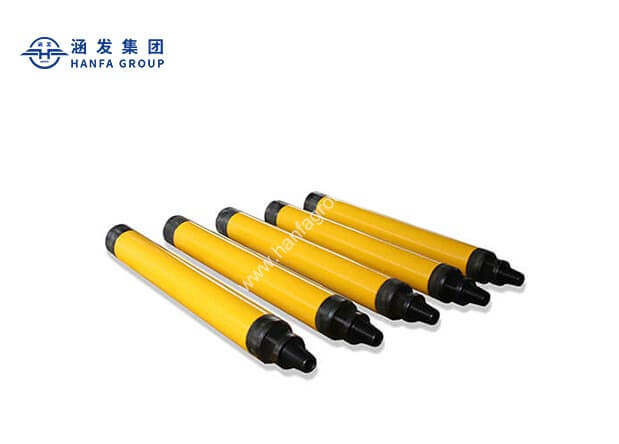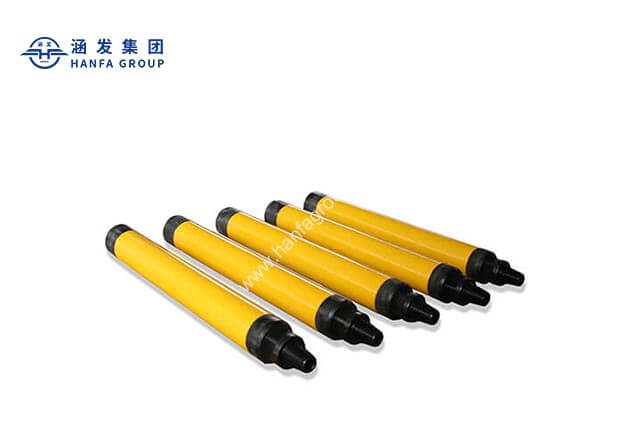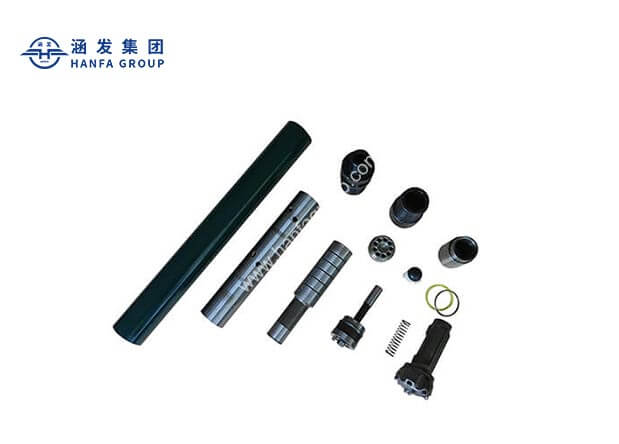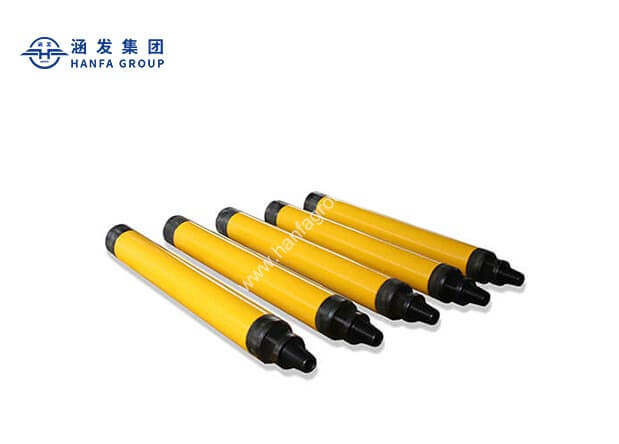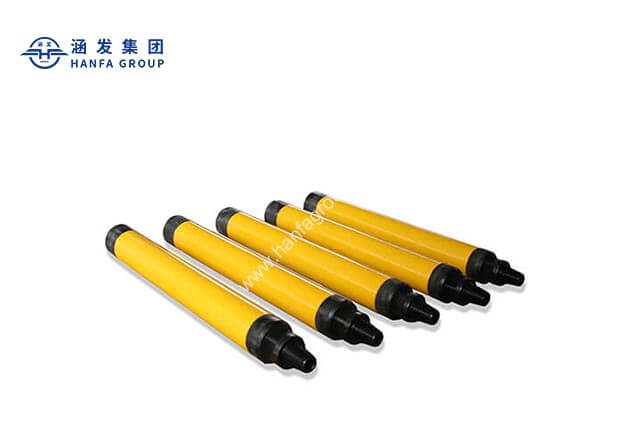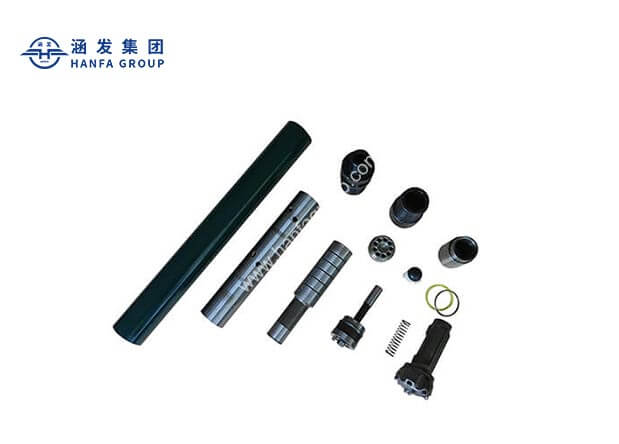 High Air Pressure DTH Hammer with Foot Valve
Length:

930-1880mm

External Diameter:

82-275mm

Hole Range:

90-445mm

Working Pressure:

1.0-1.5Mpa
product Introduction
The DTH hammer is also called pneumatic drill hammer. It is the power machine on the hole bottom that takes compressed air as the dynamic medium and uses the energy of compressed air to generate a continuous impact load. The compressed air can also be used as washing medium. It is mainly used in hydrological well drilling, core-free geological drilling, geological disaster prevention engineering and mine drilling. It is applicable for gravel and hard rock, it can also be used in soft soil when equipped with special structure drill bit.
Features
1Valveless air distribution, more reliable.
2The piston is simple in structure and not easy to damage.
3More efficient energy transfer, fast drilling speed, low air consumption and low oil consumption.
4 Fewer internal parts, simple structure, and all parts are hardened by heat treatment, so the hammer has long service life, less failure and convenient maintenance.
5Easy to disassemble because the top sub and drive chuck are connected with the external cylinder by multiple thread.
TECHNICAL DATA
Length (bit excluded)
Weight (bit excluded)
External diameter
Hole range
Working pressure
Impact frequency
Recommended rotation speed
Air consumption
930mm
25kg
82mm
90-110mm
1.0-1.5Mpa
28HZ(1.5Mpa)
25-40r/min
1.0Mpa
1.5Mpa
4.5m3/min
9.0m3/min
1030mm
39kg
99mm
110-135mm
1.0-2.5Mpa
27HZ(1.7Mpa)
25-40r/min
1.0Mpa
1.8Mpa
2.4Mpa
6m3/min
10m3/min
15m3/min
1214mm
76.5kg
125mm
135-155mm
1.0-2.5Mpa
25HZ(1.7Mpa)
20-35r/min
1.0Mpa
1.8Mpa
2.4Mpa
9m3/min
15m3/min
23m3/min
1248mm
100.0kg
142mm
155-190mm
1.0-2.5Mpa
23HZ(1.7Mpa)
20-30r/min
1.0Mpa
1.8Mpa
2.4Mpa
10m3/min
20m3/min
28.5m3/min
1212mm
95kg
148mm
155-190mm
1.0-2.5Mpa
23HZ(1.7Mpa)
20-30r/min
1.0Mpa
1.8Mpa
2.4Mpa
10m3/min
20m3/min
28.5m3/min
1492mm
188kg
180mm
195-254mm
1.0-2.5Mpa
20HZ(1.7Mpa)
20-30r/min
1.0Mpa
1.8Mpa
2.4Mpa
15m3/min
26m3/min
34m3/min
1465mm
182kg
185mm
195-254mm
1.0-2.5Mpa
20HZ(1.7Mpa)
15-25r/min
1.0Mpa
1.8Mpa
2.4Mpa
15m3/min
26m3/min
34m3/min
1502mm
290kg
225mm
254-311mm
1.0-2.5Mpa
18HZ(1.7Mpa)
15-25r/min
1.0Mpa
1.8Mpa
2.4Mpa
22m3/min
40m3/min
55m3/min
1880mm
487kg
275mm
305-445mm
1.0-2.5Mpa
16HZ(1.7Mpa)
15-25r/min
1.0Mpa
1.8Mpa
2.4Mpa
30m3/min
56m3/min
78m3/min